In this blog post, I'll take you on a delightful journey through the best coffee shops and cafes in Nairobi, where you can enjoy the finest brews, delectable bites, and a taste of the city's warm hospitality. These cafes offer a unique blend of experiences, flavors, and aromas that are sure to satisfy your caffeine cravings.
Nairobi, the lively capital city of Kenya, is not only renowned for its nightlife spots and tourist attractions but also its thriving cafe culture. As a proud Kenyan who calls the city home, I've had the pleasure of exploring its coffee scene extensively.
In this guide, you'll find my favorite Nairobi cafes for date nights, quiet vibes, beans to take away, tranquil ambiance, friendly staff, and more. So, if you're searching for the best coffee in Nairobi, a relaxed place to work from, or simply a cozy spot to unwind, read on.
Best Cafes and Coffee Shops in Nairobi
To give you ideas of where to sample the distinct and intricate Kenyan coffee, I've prepared this list of my favorite cafes in Nairobi. It's based on the quality of the coffee, atmosphere, service, amenities, and location.
I've been to more cafes in the city, but I've narrowed this list down to the top 15 based on the above criteria and my opinion. Other customers have also highly rated these cafes on review websites such as Google and TripAdvisor.
1. Java House (Best Cafe and Coffee Shop in Nairobi Overall)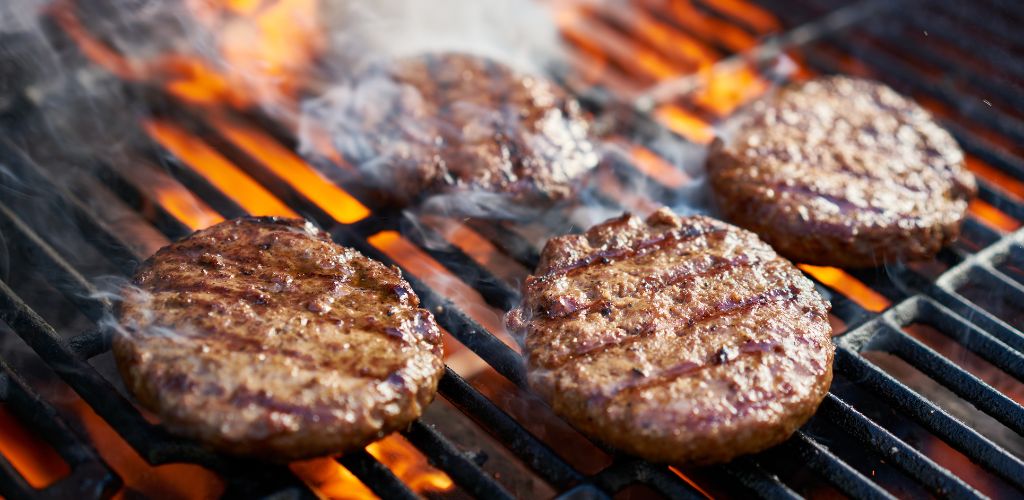 Kicking off this list of the best coffee shops in Nairobi is Java House, a wonderful cafe with branches across the city. This coffee joint features everything you need to work, relax, connect, and dine.
All their outlets are perfectly decorated with local art pieces, and the ambiance is beautiful. With their high-speed WiFi and cool music, you can arrive in the morning and work your way through the day. All while being served the best Kenyan coffee, tasty snacks, and delicious meals from their extensive menu.
I've often visited Java House, and their services never disappoint. They have attentive, friendly staff who always strive to make you feel at home. My favorite branches are Kimathi Street (for breakfast) and Reinsurance Plaza (for burgers).
Java House Information
Address: Along Kimathi Street, next to Kilimanjaro RestaurantPhone: +254 725 412 164Operating Hours: Daily, from 7 am to 10 pmMust-Try Items: Burgers, house coffee, full Java breakfast. Click here to view the full menu.Average Cost: $2-$4 per latte, $9-$29 per main, $4-$8 for dessertsWebsite: javahouseafrica.com
2. Artcaffé (Best for a Variety of Coffees and Pastries)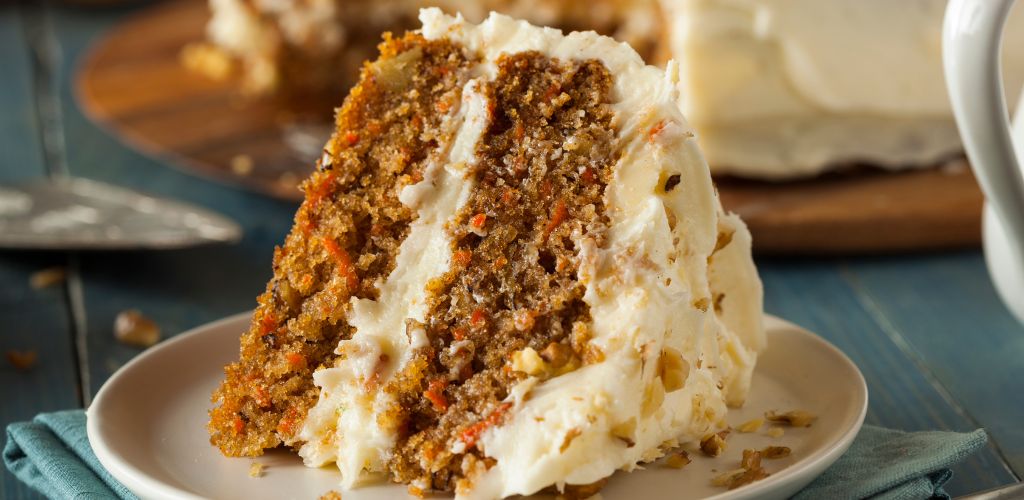 Next on my list of unique cafes in Nairobi is Artcaffé. In addition to great people, food, pastries, and beverages, this coffee shop and bakery is about the atmosphere. Its unique design, distinct style, and well-decorated sitting spaces give it a charming vibe that matches the energy in Nairobi City.
Just like Java House, ArtCaffé has several outlets in the Nairobi metropolis. My favorite is the Galleria Shopping Mall branch, which is close to wildlife spots in the city. Here, you can stop and relax, enjoy a cup of coffee, connect with friends, or take lunch while on your way to Giraffe Center, Bomas of Kenya, or the Elephant Nursery.
If you're a digital nomad wondering which ArtCaffé would suit you best, I recommend the Kimathi Street branch. It's beautifully decorated and features high-speed WiFi, a spacious indoor sitting area, and a conducive atmosphere. Here, you can work on your laptop with minimal disturbance.
Artcaffé Information
Address: At Galleria Shopping Mall, off Langata RoadPhone: +254 709 828 282Operating Hours: Daily, from 6:30 am to 11 pmMust-Try Items: Latte, carrot cake, fried chicken sandwich. Click here to view the full menu.Average Cost: $2-$4 per latte, $9-$17 per main, $3-$8 for dessertsWebsite: artcaffe.co.ke
3. Cafe Deli (Best for Working, Burgers, and Lattes)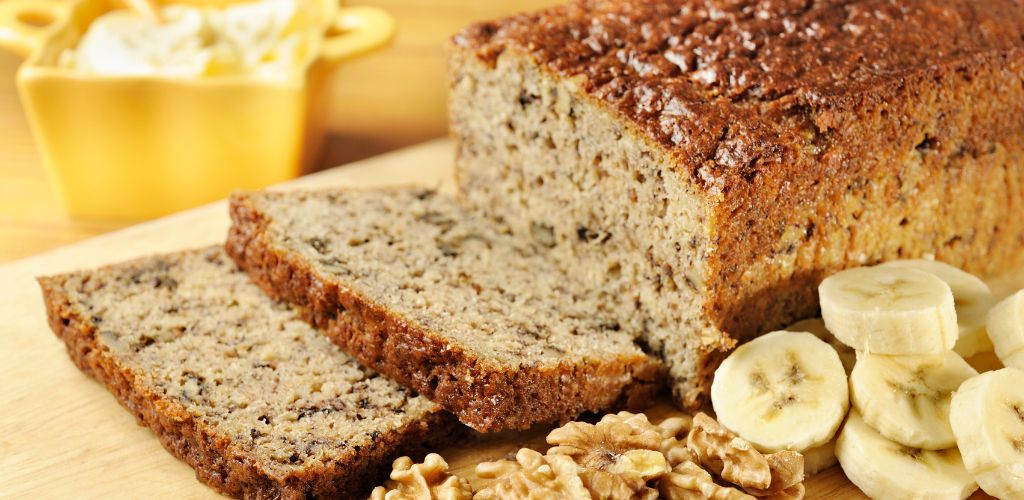 Cafe Deli is a famous delicatessen chain in Nairobi, boasting three prominent outlets across the city. Although it caters to a diverse clientele, the coffee shop is most popular among couples seeking a romantic atmosphere and digital nomads searching for a productive workspace.
Among the highlights of Cafe Deli are its delectable burgers, irresistible cakes and pastries, and expertly brewed coffee, making it a culinary haven for food enthusiasts. The warm and welcoming staff add to the overall charm, ensuring a delightful food experience.
My personal favorite, the Tumaini branch, stands out with its beautifully decorated interior, cozy seats, and perfect lighting. Moreover, the high-speed and reliable WiFi ensures that remote work and leisurely browsing are a breeze, making Cafe Deli the ideal destination for a memorable outing – for work, fun, and food.
Cafe Deli & Delicatessen Information
Address: Tumaini House, off Moi AvenuePhone: +254 710 465 291Operating Hours: Daily, from 6:30 am to 10 pmMust-Try Items: Double mocha, beef burgers, banana bread. Click here to view the full menu.Average Cost: $3-$4 per latte, $8-$28 per main, $3-$7 for dessertsWebsite: cafedeli.co.ke
4. Palette Cafe (One of the Best Cafes to Work From in Nairobi)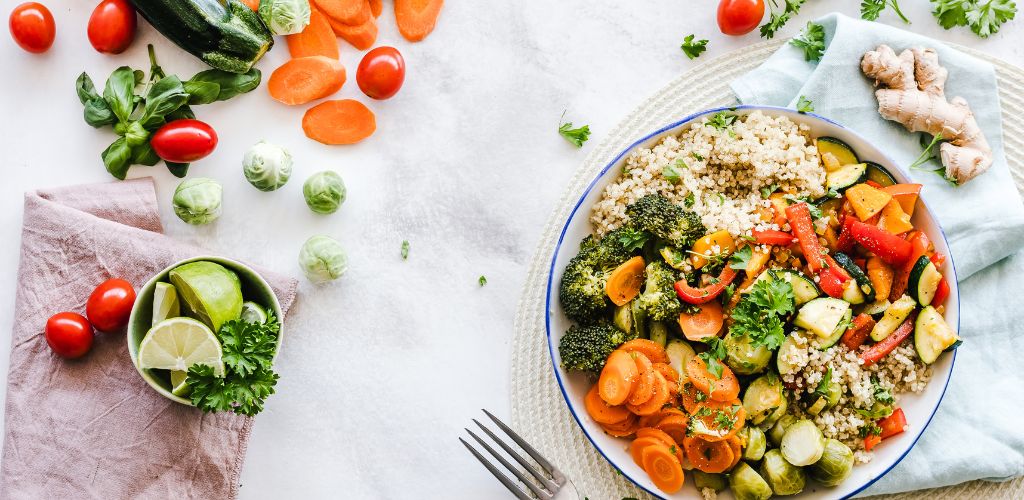 Nestled in Nairobi's vibrant Lavington neighborhood, Palette Cafe is more than just a coffee spot; it's a sanctuary of inclusivity, elegance, and serenity. This remarkable cafe goes beyond serving perfect coffee and tasty meals by empowering differently-abled individuals, and providing them with training and employment opportunities in the food service industry.
Step inside and discover a unique blend of productivity and relaxation. The cafe boasts a spacious co-working area, tailor-made for freelancers and remote workers seeking the ideal environment to unleash their creativity and focus.
But Palette offers more than just a workspace and your favorite cup – it's a multifaceted gem. With an art studio, yoga center, and social hub under its roof, it's the ultimate garden cafe in Nairobi. So, whether you're here to work, connect with like-minded individuals, unwind, savor Kenyan coffee, or have a blast, Palette Cafe is the place to be.
Palette Cafe Information
Address: Opposite Lavington Mall, along James Gichuru RoadPhone: +254 741 851 685Operating Hours: Daily, from 7:30 am to 6:30 pmMust-Try Items: Salads, a variety of coffees and teas. Click here to view the full menu.Average Cost: $2-$5 per latte, $6-$12 per main, $1-$3 for dessertsWebsite: palletcafe.co.ke
5. Connect Coffee Roasters (Best for Brewed Coffee and Beans)
Connect Coffee is famous for its commitment to serving Nairobi's finest coffee. It prides itself on crafting coffee from freshly roasted beans, consistently ensuring the most natural of beverages. It also lets customers trace the coffee's source and understand the production process, providing a premium and wholesome coffee experience.
This roastery has established itself as one of Nairobi's top coffee brewers and sellers, with four strategically located cafes and shops in Riverside Drive, Gigiri Complex, Sanlam Towers, and Hurlingham. The Riverside Drive outlet is the most popular choice among coffee lovers.
Beyond their exceptional brewed coffee selection, patrons can indulge in various menu offerings, including omelets, waffles, wraps, donuts, and delectable pastries. Connect isn't merely a coffee destination; it's a complete culinary experience catering to the diverse tastes of its cherished customers.
Connect Coffee Roasters Information
Address: At Riverfront building, Off 14th Riverside DrivePhone: +254 708 790 480Operating Hours: 8 am-7 pm (Monday-Saturday), 8 am-7 pm (Sunday)Must-Try Items: Thai beef wraps, blueberry waffle, Juliet blend roasted beans. Click here to view the full menu.Average Cost: $2-$5 for coffee, $6-$10 per main, $2-$4 for dessertsWebsite: connectcoffee.net
6. Spring Valley Coffee (Best for Various Flavors of Kenyan Coffee)
I absolutely love Spring Valley cafes. Their coffee is incredible and is roasted by hand with so much love. The staff is always friendly and welcoming, making every visit a pleasure. While they don't offer a full food menu, their coffee, hot chocolate, and snacks hit the spot.
Spring Valley Coffee has various cafes across Nairobi, including Karen, Wilson Airport, Village Market, and Westgate Mall. I often visit their Spring Valley Shopping Center location, which is small and relaxing – perfect for enjoying a cup while reading a book or grabbing a takeaway.
Besides their beautiful cafes, they also sell mocha bombs and coffee bags (beans and ground). Their coffee selection includes Espresso, Elgon, and Gourmet (my favorite, sourced from the central highlands of Kenya).
Spring Valley Coffee Cafe Information
Address: At Spring Valley Shopping Center, along Lower Kabete RoadPhone: +254 708 709 709Operating Hours: Daily, from 7 am to 9 pmMust-Try Items: Gourmet coffee beans, snacks, mocha bombsAverage Cost: $1-$4 per coffee cup, $3-$9 for snacksWebsite: springvalleycoffee.com
7. Tin Roof Café (Best for Fresh Air, Lovely Atmosphere, and Coffee)
Tin Roof Café serves locally roasted coffee, healthy meals, juicy burgers, and fresh wraps and sandwiches. It's a peaceful escape from the busy city and shopping malls, with a charming setting and a warm, cozy atmosphere. The cafe's outdoor, garden dining area is a breath of fresh air, and they even have a kids' playground for a family-friendly experience.
When you visit Tin Roof Café in Karen, you'll find a team of friendly staff ready to make your experience enjoyable. Whether you want to relax, hang out with friends, or get through some work, they offer indoor and patio seating to cater to your needs. With its rustic and quaint ambiance, this cafe is perfect for a serene coffee break or a casual meal in Nairobi.
Tin Roof Café Information
Address: At The House of Treasures along Dagoretti Road in KarenPhone: +254 748 259 066Operating Hours: Daily, from 8 am to 5:30 pmMust-Try Items: Chai latte, superfood salad, fajita burger. Click here to view the full menu.Average Cost: $2-$4 for coffee, $8-$14 per main, $3-$5 for dessertsWebsite: tinroof.cafe
8. Lava Latte (Best for Breakfast and Working)
This cafe in Nairobi is full of life, bringing together various flavors and a warm atmosphere. Whether you're looking for freshly brewed coffee, delicious meals, or a nice place to hang out, Lava Latte offers a great experience that leaves you craving more.
In addition to offering culinary delights, Lava Latte is a place to connect for art lovers. Here, you'll find cozy, beautiful artworks either created by their patrons or sourced locally. The cafe also holds various events, such as "paint and sip," throughout the week.
If you're looking to get some work done, the cafe provides a quiet environment to be productive while enjoying the beauty of nature. It features free WiFi, charging socket outlets, and comfortable spaces to set up your laptop.
Lava Latte Information
Address: 209 Statehouse RoadPhone: +254 757 119 064Operating Hours: Daily, from 7:30 am to 9 pmMust-Try Items: House coffee, caramel latte, Nairobi breakfast. Click here to view the full menu.Average Cost: $3-$5 for coffee, $6-$11 per main, $3-$6 for dessertsWebsite: lavalatte.com
9. The River Café (Best Coffee Shop in Nairobi for Nature Lovers)
Situated within Karura Forest, The River Café is an ideal destination for individuals who appreciate nature, enjoy cycling, or are passionate about hiking. This outdoor coffee shop and restaurant seamlessly blend adventure, delectable cuisine, and tranquility.
Notably, its wide open space with high ceilings also earns its recognition as one of Nairobi's top cafes, offering picturesque views.
Apart from superb coffee and tea selections, their menu boasts an array of delightful meals, pastries, and desserts. I highly recommend indulging in their all-day breakfast featuring the perfect combination of steak and eggs. This dish includes a pan-fried beef fillet, roast potatoes, two eggs prepared to your liking, and a grilled tomato.
The River Café Information
Address: At Karura Forest along Limuru RoadPhone: +254 725 969 891Operating Hours: Daily, from 7:30 am to 6:30 pmMust-Try Items: Cappuccino, all-day breakfast, bacon cheeseburger. Click here to view the full menu.Average Cost: $2-$4 per latte, $6-$10 per main, $3 for dessertsWebsite: therivercafekenya.com
10. Ethos Organic Cafe (One of the Best Vegan Coffee Shops in Westlands)
Ethos is a charming little cafe in Westlands, Nairobi, offering a delightful atmosphere and farm-fresh dishes. As a local, it's easily one of my favorite coffee shops in the area. The interior is adorned with captivating wall art pieces, creating a stunning ambiance perfect for enjoying beverages, relaxing, and dining.
What truly distinguishes Ethos is its unwavering commitment to sustainability and eco-friendly practices, making it the top choice for environmentally conscious individuals.
Since it's a vegan restaurant, its menu boasts delicious plant-based options such as the Kama Kuku nuggets and banana porridge (enhanced with nuts and cinnamon). Additionally, they offer coffee enthusiasts like me an outstanding selection of Kenyan varieties, including AA and Arabica.
☞ SEE ALSO: 15 Best Restaurants in Nairobi
Ethos Organic Cafe Information
Address: At the Ananas Centre, opposite Sarit Centre MallPhone: +254 111 809 200Operating Hours: Daily, from 9 am to 9 pmMust-Try Items: Kama Kuku burger, banana porridge, Kiambu AA filter coffee. Click here to view the full menu.Average Cost: $2-$4 per coffee, $6-$11 per mainWebsite: ethos.co.ke
11. Wasp and Sprout (Best for Coffee and Homewares)
Wasp and Sprout is a cozy, family-owned coffee shop in Nairobi's upscale Loresho neighborhood. It's a cafe and unique store offering locally crafted furniture and homewares. Inside, you'll find a beautifully decorated space with rustic tables, plant vases, and comfy cushions made with beautiful ankara fabric, making it the perfect spot to relax with friends or enjoy a coffee while reading a book.
With a commitment to sourcing fresh, local ingredients, Wasp and Sprout ensures that every bite and sip is a memorable experience. So, whether you're looking for a nice place to catch up with friends or seeking inspiration for your home, this cafe and retail shop offers an ideal atmosphere for coffee and design enthusiasts.
Wasp and Sprout Information
Address: At the old Loresho shopping center, along Loresho GrovePhone: +254 799 873 422Operating Hours: 8 am-4 pm (Monday-Thursday), 8 am until late (Friday), 8 am-5 pm (Saturday-Sunday)Must-Try Items: French press coffee, sprout burger, chilaquiles. Click here to view the full menu.Average Cost: $2-$4 per coffee, $7-$13 per main, $3-$5 for dessertsWebsite: waspandsprout.com
12. Kista Caffè (One of the Best Coffee Shops in Nairobi CBD)
Kista is one of the best coffee places in Nairobi CBD. It has three spots in the city center, including Kenyatta Avenue, Avenue Hospital, and Banda Street (my favorite). Here, you can enjoy a cup of freshly brewed cappuccino or a plate of delicious food while catching up with friends or colleagues.
The cafe is a true gem with a great ambiance that I adore. Its interior design is fantastic, creating a cozy and inviting atmosphere. The exemplary and efficient service also sets this cafe apart; the staff are incredibly friendly and courteous, making every visit a delightful experience.
Kista is more than just a great place to grab a cup of coffee. It's also one of the best cafes to work from in Nairobi, with a fantastic environment for productivity.
Kista Caffè Information
Address: Along Banda Sreet, NairobiPhone: +254 700 207 272Operating Hours: Daily, from 6:30 am to 10 pmMust-Try Items: Cappuccino, chicken Monalisa burger, Kista breakfast. Click here to view the full menu.Average Cost: $2-$5 for coffee, $7-$15 per main, $3-$5 for dessertsWebsite: kistacaffe.com
13. Geco Café (Best for Art, Food, and Live Music)
Nairobi cafes are known for their unique blend of culture and experiences, and Geco Café is no exception. This vibrant cafe is more than just a coffee shop. It's a spot where food, fashion, art, and music combine to create a lively atmosphere that embodies good vibes and creativity.
It offers a diverse menu with various beverages, including expertly prepared coffee. Their culinary expertise extends beyond drinks to food, with a menu that features a range of dishes from mouthwatering pizzas, including classics like pepperoni and Hawaiian, to perfectly cooked steaks that cater to different tastes.
Another standout feature of Geco Café is its role as a home for live music. They regularly host top artists for live band performances, adding a melodic touch to your experience – regardless of your musical preferences. Geco also has an on-site car wash and garage for added convenience, making it a true one-stop destination.
Geco Café Information
Address: Lavington, along Mbaazi RoadPhone: +254 792 489 449Operating Hours: Daily, from 8 am to 11 pmMust-Try Items: Latte, cocktails, beef rump steak. Click here to view the full menu.Average Cost: $2-$5 for coffee, $6-$11 per main, $3-$7 for cocktailsWebsite: gecotribe.com
14. Kesh Kesh Roastery & Café (Best for Working and Food)
Nestled in the Kilimani neighborhood, Kesh Kesh Roastery & Café is one of the best cafes and coffee shops in Nairobi. Here, you can savor exquisite dishes expertly complemented by brewed coffee, all within the embrace of its inviting, beautiful ambiance.
Whether you prefer cozy indoor seating or the al fresco charm of an outdoor area, Kesh Kesh caters to diverse dining preferences. It's ideal for those seeking an intimate meal with loved ones and visitors can also learn the specialty coffee process from their roastery or buy some Eritrean beans to brew at home.
Besides its coffee and meals, the café goes the extra mile by offering a conducive environment for work. Digital nomads and freelancers can enjoy complimentary WiFi, making it an ideal spot to set up your workstation.
Kesh Kesh Roastery & Café Information
Address: At Chaka Apartments, along Chaka RoadPhone: +254 724 131 700Operating Hours: Daily, from 7 am to 10 pmMust-Try Items: Filter coffee, Kesh breakfast, garden saladAverage Cost: $2-$5 per coffee, $7-$16 per mainWebsite: keshkeshroastery.com
15. CJ's Restaurant (Best for Milkshakes and Smoothies)
CJ's Restaurant on Koinange Street is another of my top picks for the best cafes in Nairobi. Although it can become a bit crowded in the evenings, the airy space, beautiful lighting, and comfortable seats make it a pleasant experience. I love their interior design, which is gorgeous and genuinely inviting.
In addition to great food and coffee, they serve the most incredibly sweet plantains, and their milkshakes and smoothies are the best in town. The friendly waitstaff provides excellent customer service, guiding you through their extensive menu. The prices are reasonable for the quality you receive, making it a perfect choice for dates, family outings, or business meetings.
While CJ's has several locations across the city, the Koinange Street branch holds a special place in my heart. Their extensive menu offers everything from breakfast to decadent desserts, and I highly recommend trying their classic tropical milkshakes, house coffee, and pepper steak combo.
CJ's Restaurant Information
Address: Along Koinange Street, Nairobi City CenterPhone: +254 800 720 003Operating Hours: 6:30 am-11 pm (Sunday-Thursday), 6:30 am to midnight (Friday-Saturday)Must-Try Items: House coffee, milkshakes, pepper steak. Click here to view the full menu.Average Cost: $2-$4 per latte, $10-$18 per main, $3-$7 for dessertsWebsite: cjs.co.ke
Coffee Tours in Nairobi
If you're a coffee lover or simply curious about the magic behind the perfect cup, here are a few coffee-related tours in Nairobi that you might find enticing:
Nairobi Coffee Farm and Factory Tour
With this guided tour, you'll visit Fairview Coffee Estate and immerse yourself in Kenyan coffee making. You'll see the coffee shrubs and learn every step of the process; from planting and picking to roasting and brewing.
☞ SEE ALSO: 15 Best Day Trips from Nairobi in 2023
Coffee Farm Tour Near Nairobi
On this behind-the-scenes guided tour, you'll gain an insider's perspective on Kenya's vibrant coffee industry. You'll have the chance to explore a working coffee farm just outside Nairobi and witness the complete journey of crafting Kenyan coffee, from the farm to your cup. You'll discover the growth of coffee trees and even get to roast your own beans.
Kiambethu Tea Farm Tour
Coffee and tea growing in Kenya go hand-in-hand. Join this tour to experience the tea growing and picking process. You'll be taken to Kiambethu Tea Farm, where you'll receive an expert-led tour of the plantation. During this time, you'll learn, take in beautiful views of the highlands, and later relax as you enjoy a fantastic cup of Kenyan tea.
Nairobi Cafes and Coffee Shops FAQs
Here are some answers to popular questions about the best cafes in Nairobi:
Which are the best cafes in Nairobi?
Nairobi offers a diverse range of cafes to satisfy various tastes. My favorites include ArtCaffé, Java House, and Ethos Organic Cafe. Each of these cafes has its unique charm and menu.
Do you tip in Nairobi?
Tipping is generally appreciated in Nairobi, especially in cafes and restaurants. A tip of 10%-15% of the bill is customary to show appreciation for good service.
Which neighborhood has the best cafes in Nairobi?
For coffee enthusiasts, Karen and Westlands are among the best neighborhoods to explore. They boast a vibrant cafe scene, offering a mix of cozy and trendy spots to work, relax, and enjoy coffee. Nairobi city center is also home to many fantastic coffee shops.
Does Nairobi have good coffee?
Absolutely! In Nairobi, you'll find some of the world's best coffee beans sourced from the Kenyan highlands. This coffee is known for its floral and fruity notes, making it a must-try for coffee lovers.
How much is an average coffee in Nairobi?
On average, a cup of coffee in Nairobi ranges from $2-$6. This depends on where you go and the type of coffee you order. Specialty coffees might be on the higher end of that range.
Is coffee popular in Nairobi?
Yes, coffee is quite popular in Nairobi. Many locals and expats enjoy hanging out for a good cup of coffee, and you'll find cafes filled with customers throughout the day.
Which is the best coffee shop chain in Kenya?
Java House and ArtCaffé are often considered some of the best coffee shop chains in Kenya. They have many locations in Nairobi and offer a variety of coffee blends and delicious pastries.
To Summarize
As you can see, Nairobi cafes have something for every coffee lover, offering a variety of choices. From the relaxed setting of Java House to the cozy ambiance at ArtCaffé and flavorful delights at Cafe Deli, the city's coffee culture is a great experience.
As a coffee enthusiast who has visited most of the best cafes in Nairobi, I encourage you to explore the rich world of coffee in this remarkable city. Various spots await to welcome you with open arms and a freshly brewed cup of perfection.
Regardless of whether you're a local or a tourist, take the chance to embark on this caffeinated adventure. Treasure every sip, share your favorites with friends, and carry some beans home to brew and savor at your leisure.
☞ SEE ALSO: 25 Exciting Things To Do in Nairobi