I've compiled a list of 15 of the best cafes and best coffee shops in Bath. After recently spending a month housesitting in the historic Roman town, I got to know several Bath cafes well. In fact, the cafe culture is similar to that of some of my favorite European cities.
Bath is a popular international tourist destination due to the rich history in the area. It dates back as far as the Roman times when they built baths around the naturally occurring hot springs which were believed to have healing properties. Bath is a UNESCO World Heritage Site where beautiful and unique architecture awaits at almost every turn.
Bath has a great bar and restaurant scene and is home to Bath Spa University as well as the University of Bath which gives it a lively culture year-round. The River Avon runs along the edge of the city and is a beautiful addition to the cityscape. It's popular with boaters and paddle boarders, as well as walkers and hikers who visit for the scenic trails the area offers.
Best Cafes and Coffee Shops in Bath
I've weighed up a number of factors in putting this list together, including the coffee (of course!), the setting, and the history. So, whether you're looking for a great cafe to work from, a historic tea room, some unique coffee concoctions, or simply just some of the best coffee shops in Bath, you'll find them in this list.
1. The Green Bird Cafe(Best Cafe in Bath Overall)
Ideally located between two iconic Bath tourist attractions, the Royal Crescent and The Circus, the Green Bird Cafe is a delightful place to re-energize after a busy morning of sightseeing. The quaint courtyard with its historic walls is a great spot for a coffee and the additional outdoor seating has nice views of the beautiful Bath streets – it's a great people-watching spot.
Come for the great coffee but stay for the food. The breakfast here is fantastic. The French toast with maple syrup and bacon is as good as it sounds and must be tried. It's often a busy location but the friendly staff are always courteous and handle the tourist traffic well.
It's worth the short wait for a seat in the courtyard, the Green Bird is one of my favorite Bath cafes.
The Green Bird Cafe Information
Address: 11 Margaret's Buildings, Bath BA1 2LP. Click here for directions.Phone: +441225487846Operating Hours: 9 am – 4 pm Monday-Friday, 9 am – 5 pm SaturdayMust-Try Items: Try any of the fantastic breakfast options, including homemade granola with berry compote, Isle of Wight tomatoes on delicious sourdough with roasted almonds, and French Toast with maple syrup and bacon.Average Cost: $4-$5 per coffee, $6-10 breakfasts, $8-$14 lunch platesWebsite: greenbirdcafe.co.uk
2. The Columbian Company(Best Coffee)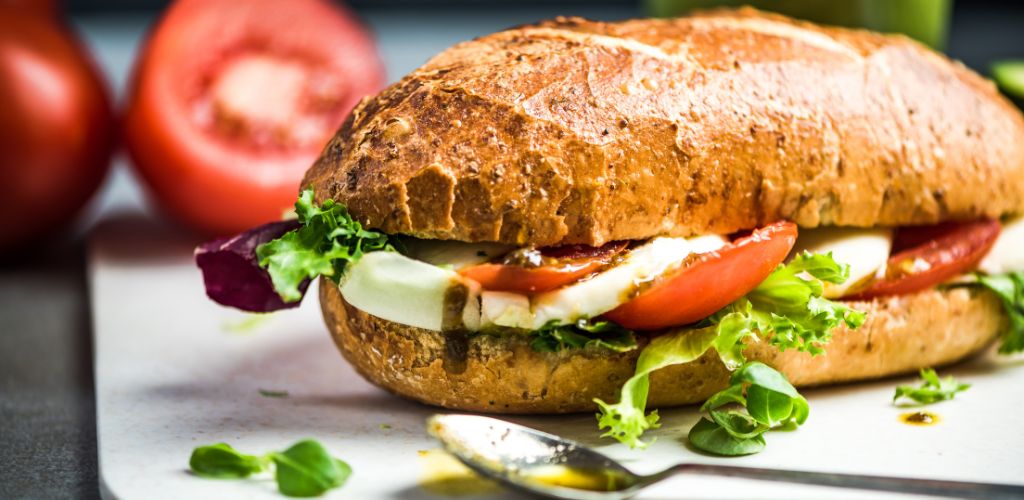 On the other side of the Bath Spa train station, is a small bridge that crosses the Avon River and leads you to Widcombe, a small neighborhood of Bath. It's only a few minutes walk from the main station but is missed by a lot of day tourists who head the other way into town. Widcombe is home to a few gems that are well worth a visit.
The Columbian Company is a small but excellent cafe on Widcombe Parade (the start of the main high street in Widcombe), and one I was happy to call my local coffee shop during my stay in town. As the name suggests, they proudly serve delicious Columbian coffee in a cozy cafe.
I drank a lot of it during my time there, and I can safely say that the Columbian Company has the best coffee in Bath. You'll also find a small market inside the Columbian Company that sells an assortment of coffees, teas, cookies, and chocolate of Columbian origin to take away.
The Columbian Company Information
Address: 9A Widcombe Parade, Bath BA2 4LD. Click here for directions.Phone: +44 7534 391992Operating Hours: 7 am – 3.30 pm Monday-Friday, 8 pm – 3 pm Saturday, 9 pm – 3 pm SundayMust-Try Items: Go for the strongest Columbian coffee of the day straight up if you dare! They also make a great pesto and mozzarella sandwich.Average Cost: $3-$4 for coffee, $5-$8 for sandwiches and snacks, and $3-$5 for cakes, cookies, and pastriesWebsite: thecolumbiancompany.com
3. Cafe au Lait(Best Location)
If you're arriving in Bath via train, then Cafe au Lait is one of the first places you'll see when stepping outside the station doors. It's also the last stop before heading home, making it one of the most conveniently located cafes you can call into.
It's not the biggest cafe in Bath by a long shot, and don't be surprised to see people cramming into the small space with any number of suitcases or bags. Many people come here straight from the train or wait here rather than on the platform for their departing journey.
It has a great atmosphere and excellent service. They serve a selection of delicious fresh pastries and a fantastic all-day brunch menu 7-days a week. Try the full English breakfast – it's one of the best around. They also offer bottomless brunches if you're feeling caffeinated out and fancy indulging a little.
Cafe au Lait Information
Address: 12-14 Dorchester St, Bath BA1 1SS. Click here for directions.Phone: +441225571808Operating Hours: 8.30 am-5 pm Monday-SundayMust-Try Items: The all-day brunch menu is great, try the traditional full English breakfast. The Mashed Avo Loaded Fries is a pretty unique menu offering that's worth a look too.Average Cost: $3.50-$5.50 for coffees, teas, iced drinks, and milkshakes, $10-$15 brunch menu items – breakfasts, sandwiches, pancakes, and loaded fries. Website: cafeaulait.co.uk
4. Forum Coffee House(Best for Espresso)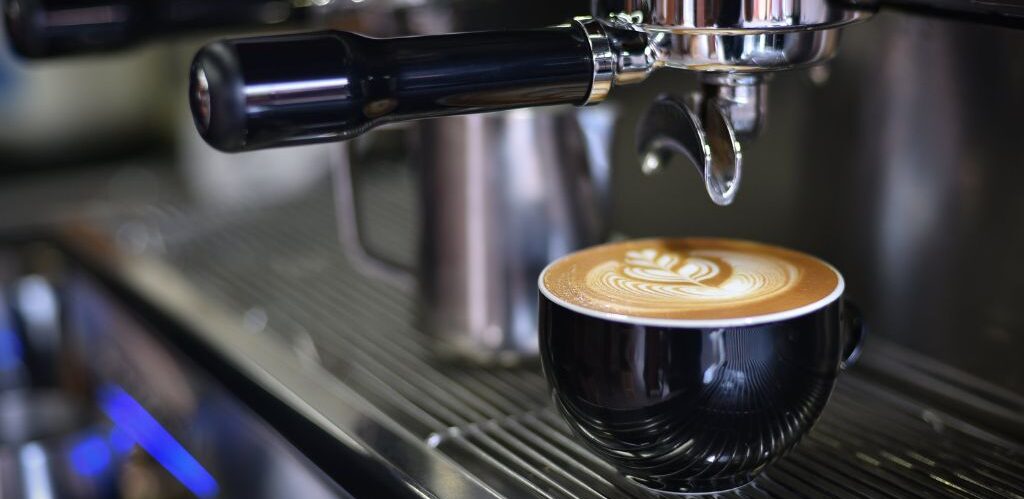 The Forum is an iconic venue in Bath. In situ since 1934 and originally opened as a cinema, it now showcases live performances from some seriously big touring bands and artists. As part of the same complex, you'll also find Forum Coffee House, a cafe that serves espressos made by some of the best baristas in Bath.
Forum Coffee House uses the nearby Bristol-based roaster Clifton Coffees' E1 batch for all their espresso-based drinks. It really packs a punch and doesn't leave a bitter taste as some strong espresso shots can do. The E1 batch is smooth whilst also maintaining a rich flavor and has a slight bourbon kick to it.
The staff are very knowledgeable about the coffee so feel free to ask questions. They often have guest roasts on the menu too so it's worth stopping by a few times to try some different coffee options.
Forum Coffee House Information
Address: 1A, Forum Buildings, St James's Parade, Bath BA1 1UG. Click here for directions.Operating Hours: 8 am – 5 pm Monday-Friday, 9 am – 4 pm Saturday, 9.30 am – 3 pm Sunday Must-Try Items: Their house Clifton Coffee E1 Project espresso is used in all standard coffee drinks. Be sure to visit the Forum whilst you're here too.Average Cost: $3-$4.50 coffees, $4-$8 bagels, breakfast sandwiches, and wrapsWebsite: bathforum.co.uk
5. Lulu Coffee(Best for a Quiet Coffee)
Away from the main hub of Bath city center, but not too far from the beaten track, is Lulu Coffee, a great corner cafe that's ideal for escaping the crowds of Bath's busy streets. The low-key family-run cafe has an aged look to it but don't be fooled by the retro exterior, the coffee and food here are excellent.
As well as all of your standard coffee options, Lulu's also offers a variety of loose-leaf teas served by the pot, as well as turmeric lattes, Spanish lattes, and Turkish coffee.
Their outside seating is a great spot to relax on a sunny day, soaking up some rays with a drink of choice, and the nice friendly atmosphere inside is welcoming whatever the weather.
Lulu Coffee Information
Address: 1 Hot Bath St, Bath BA1 1SJ. Click here for directions.Phone: +441225 920560Operating Hours: 8 am – 6 pm Monday-Saturday, 9 am – 5 pm SundayMust-Try Items: Try some of the specialty drinks such as Turkish Coffee – it's served long and has more of a bitter taste. Alternatively, the Spanish latte is a sweeter, milkier take on a traditional latte. Average Cost: $3.50-$5 coffees, lattes, and teas, $7-$14 breakfast plates, $3.50-$5 desserts, cookies, and cakesWebsite: Facebook.com/lulucoffee
6. The Mad Hatter's Tea Party(Best Unique Coffee Experience)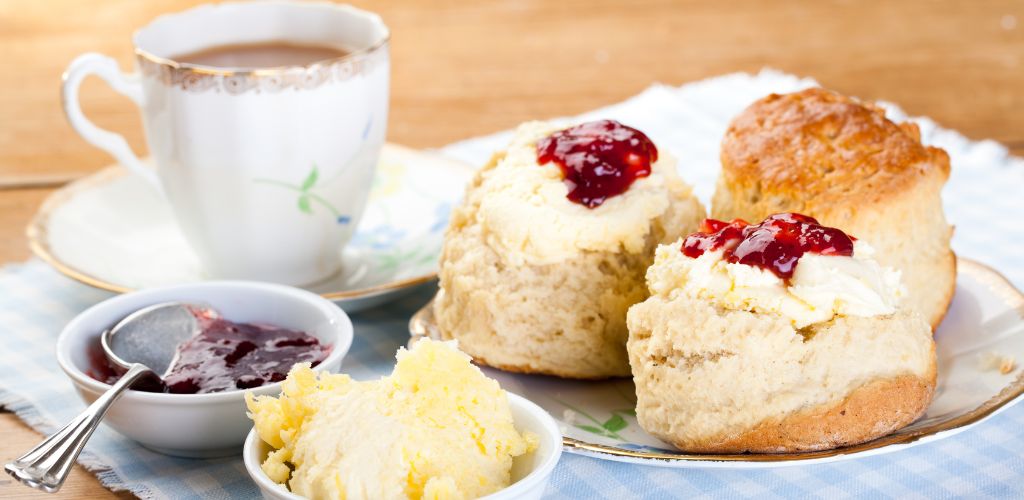 One of the most unique cafes in Bath is the Mad Hatter's Tea Party. This quintessential English tea room with an Alice in Wonderland decor is an experience unto itself. As well as coffee, it offers teas, amazing cakes, sandwiches, and a special 'Cream Tea' which is incredibly generous in size and extremely indulgent.
It's extravagantly decorated with walls lined with Alice in Wonderland-themed artifacts and beautiful china cups and saucers with faces of the Cheshire Cat. The outside chairs even resemble playing cards (hearts of course).
As well as the obligatory pots of tea, you can also grab yourself a great coffee at the Mad Hatter's. It's in a great location close to Pulteney Bridge and Bath Abbey, two very popular tourist attractions. It can get busy, but it's well worth a short wait for the experience alone.
The Mad Hatter's Tea Party Information
Address: 5 Orange Grove, Bath BA1 1LP. Click here for directions.Phone: +441225571314Operating Hours: 10 am – 6 pm Monday-Saturday, 11 am – 5 pm SundayMust-Try Items: The Cream Tea (2 scones with jam and clotted cream, and a cup of Early Grey tea) – it's the most British cafe experience you can imagine! Average Cost: $3-$4 coffees and teas, $5-$10 sandwiches and paninis Website: madhattersbath.co.uk
7. The Bridge Coffee Shop(Best Cafe with a View)
The best cafe in Bath with a view is undoubtedly the Bridge Coffee Shop. It sits atop the famous Pulteney Bridge and looks out over the River Avon and the Pulteney Weir – it's a truly sensational spot to sit and have a cup of coffee.
The bridge itself dates back to 1774 and is reminiscent of the Ponte Vecchio in Florence. It's lined with shops and cafes much like its Italian counterpart
As well as a great view, the cute cafe sells baguettes, cakes, pastries, and a full English breakfast for very reasonable prices given the location and scenery you can enjoy whilst sipping away. Their coffees are in fact some of the cheapest I came across.
The Bridge Coffee Shop Information
Address: 16 Pulteney Bridge, Bath BA2 4AY. Click here for directions.Phone: +441225483339Operating Hours: 8.30 am – 5.30 pm Monday-Friday, 9 am – 6 pm Saturday, 9.30 pm – 5.30 pm SundayMust-Try Items: Get yourself a seat inside, order a long coffee, and enjoy the spectacular viewAverage Cost: $3-$4 teas and coffees, $6-$8 baguettes, jacket potatoes, and paninis, and $4-$10 breakfast options
8. Cafe W(Best for Working/Digital Nomads)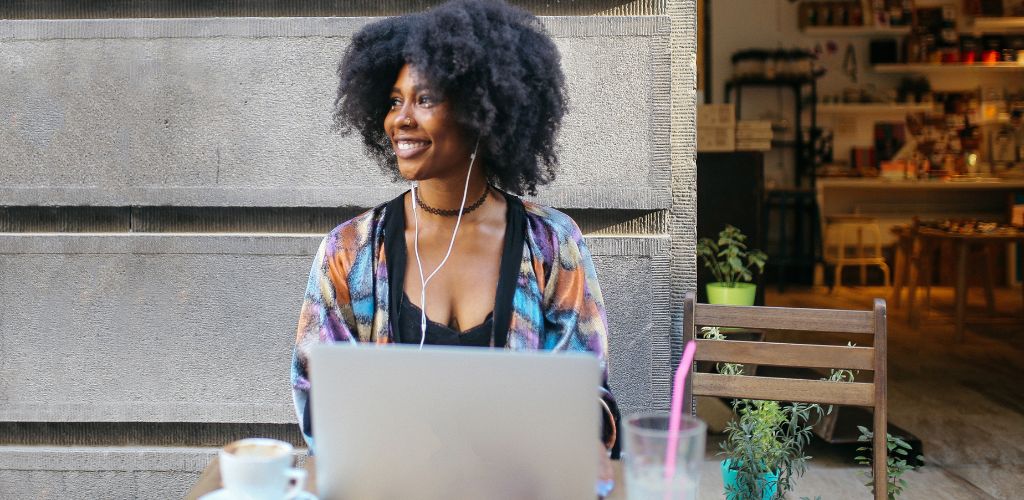 If like me you're always on the lookout for a good cafe spot to get a bit of work done, then look no further than Cafe W. Located inside Waterstones, a large UK-based chain of bookstores, the cafe provides a peaceful environment in which to work as well as sink a few cups of coffee.
Given the bookshop environment, you can expect the pace and atmosphere to be somewhat quieter and chilled than your average high-street cafe. It's ideal for getting your head into your laptop and powering through a few hours of work. Of course, it's also a great location for simply relaxing with a book.
There are plenty of tables, comfy sofas, power sockets, good WiFi, and consistently great coffee at really competitive prices. Cafe W is certainly one of the best cafes to work from in Bath.
Cafe W Information
Address: 4-5 Milsom St, Bath BA1 1DA. Click here for directions.Operating Hours: 9 am – 6 pm Monday-Saturday, 11 am – 5 pm SundayMust-Try Items: Grab a window seat for a great people-watching spot looking onto Milsom Street. Enjoy the free WiFi and quiet atmosphere to get your work done, or just chill with a good book. Average Cost: $3-$4.50 teas and coffees, $5-$10 snacks and light bites
9. The Courtyard Cafe(Best Dog-Friendly Cafe)
I was cat-sitting in Bath – no dogs this time – but I always keep an eye out for dog-friendly spaces as you never know when you might need them! The Courtyard Cafe, which is a stone's throw from Bath Abbey and the Roman Baths, is a cute cafe with an excellent courtyard that's welcoming of four-legged friends.
The outdoor area is well-covered for all weather types, and the old stone walls and green foliage of the courtyard make for a lovely setting in which to relax and top up on caffeine. The staff even provides water for your pet, and it seemed to me to be one of the most dog-friendly cafes I'd found in Bath.
Courtyard Cafe Information
Address: 3 Lilliput Court, Bath BA1 1ND. Click here for directions.Operating Hours: 10 am – 5 pm Sunday-Friday, 9 am – 5 pm SaturdayMust-Try Items: Spend some time in the lovely courtyard, one of their unique and creative ciabattas or paninis. Average Cost: $3.50-$5 coffees, teas, hot chocolate, and specialty drinks, $6-$15 breakfast dishes, $11-$14 ciabattas paninis and crumpetsWebsite: courtyardbath.co.uk
10. Colonna & Smalls(Best Specialty Coffee)
I found the best specialty coffee in Bath at Colonna & Smalls. A Bath cafe with minimalist decor, it puts all its efforts into producing an outstanding range and variety of coffee. Co-founder Maxwell Colonna-Dashwood is a three-time UK Barista of the Year winner, impressively picking up the prestigious award in 2013, 2014, and 2015.
With a rotating menu of 3 different espresso coffees and 3 different filter coffees from around the world, you can really travel the globe from your coffee cup. They regularly change their beans depending on seasonality and to create variety.
Their own roastery is based just outside Bath in the small town of Yate. Colonna & Smalls source beans from all around the world with the goal of producing exceptional and characterful coffee that takes you on a journey and has a story.
Colonna & Smalls Information
Address: 6 Chapel Row, Bath BA1 1HT. Click here for directions.Phone: +447766808067Operating Hours: 8.30 am – 5 pm Monday-Friday, 9 am – 5.30 Saturday, 10 am – 4 pm SundayMust-Try Items: There are some real specialty coffees at Colonna & Smalls so it is a great opportunity to broaden your horizons and try something completely new.Average Cost: $4-$5 coffees, $6-$12 for extra special Colonna reserve coffees, $2-$3 cookies and cakesWebsite: colonnacoffee.com
11. Kekolo Coffee(Best for Indulgent Treats)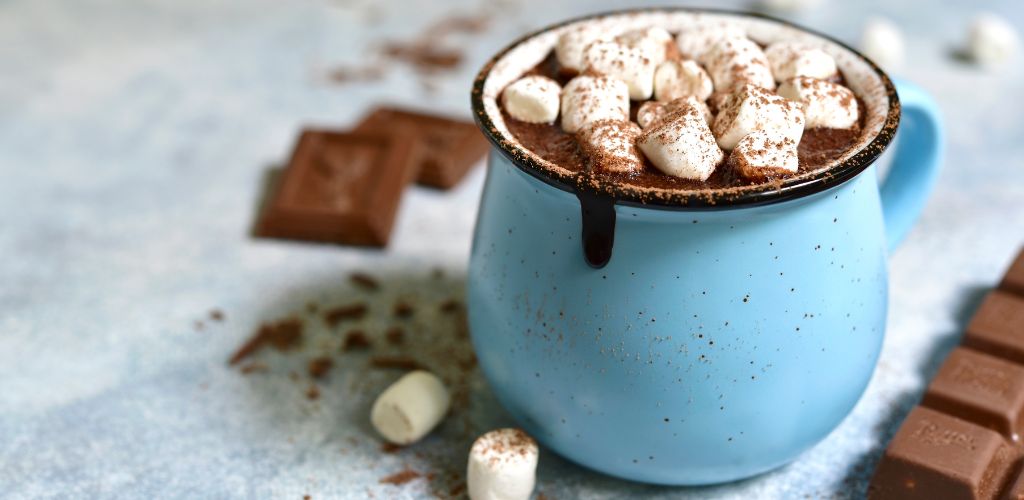 In a cool two-story building that overlooks a busy thoroughfare in the city, Kekolo Coffee is an independent Bath cafe that serves some exquisite indulgent drinks and bakes. Don't just take their word for it – they advertise their decadent hot chocolates as 'the most extravagant you've ever seen' – be sure to find out for yourself!
Kekolo Coffee also offers a range of freshly made baked goods, all of which look like little slices of heaven. Their milkshakes are pretty epic too, including the likes of caramel waffle, Oreo, and crunchy honeycomb flavors to name just a few.
Their outside seating area is a great place to spend some time. Across the street is a known regular spot for musicians to set up and busk a set, so you'll likely see some real quality acts during your stay too.
Kekolo Coffee Information
Address: 3 New Bond St, Bath BA1 1BL. Click here for directions.Operating Hours: 8.30 am – 5 pm Monday-Friday, 9.30 am – 5.30 pm Saturday, 9 am – 5 pm SundayMust-Try Items: Any of their daily baked goods are seriously hard to resist, go for it and try one with a decadent hot chocolate too – the salted caramel option is delicious.Average Cost: $4-$5 coffees, $7-$8 hot chocolates, $6-$7 milkshakes, $5-$10 brunch and lunch optionsWebsite: kekolocoffee.co.uk
12. Mokoko Coffee(Coolest Cafe)
Despite a similar name to the previously mentioned Kekolo Coffee, I know of no connection with Mokoko Coffee. This cool coffee shop in Bath has a sleek indoor seating area and a patio that looks onto Bath Abbey and the Roman Baths.
Another great thing about Mokoko is that everything is baked onsite that day, from the sourdough to the croissants. It doubles up as a popular local bakery but visitors are welcome to sit, drink a coffee, and eat amongst the aroma of a warm, working production. How cool is that!
With an outdoor setting in one of the most popular tourist locations in the city. Mokoko is a popular Bath cafe and always has a bustling atmosphere.
Mokoko Coffee Information
Address: 6 Abbey Churchyard, Bath BA1 1LY. Click here for directions.Phone: +441225758132Operating Hours: 9 am – 5 pm Sunday-Friday, 9 am – 6 pm SaturdayMust-Try Items: Their freshly made pan au chocolate is amazing. Definitely get a seat outside looking over Bath Abbey with a coffee and a pastry.Average Cost: $3.50-$4.50 teas and coffees, $6-$10 sandwiches and paninis, $3-$6 baked goodsWebsite: mokokocoffee.com
13. The Mole Hill(Best Outdoor Coffee Spot)
About halfway into a hilly hike that started in Bath and led all the way to Monkton Combe for a pub lunch, I stumbled across The Mole Hill. A horse box now turned into the perfect hitching post for passers-by and hikers in need of coffee.
Situated in an expansive open green field and with bales of hay as seats, it's the most rustic Bath cafe you're ever likely to see. Located just steps from a popular hiking trail that encompasses part of the Bath Skyline Walk, The Mole Hill is a really unique coffee experience.
Despite being out in the elements, they accept card payments as well as cash and serve a range of hot drinks, sodas, water, chips, and confectionary snacks. The mobile coffee station is also available to hire for private events.
The Mole Hill Information
Address: Located on the Bath Skyline Walk, close to Rainbow Wood Farm. Follow the signs for 'coffee' on the trail. Click here for directions to the exact spot.Phone: +441225 466366Operating Hours: 10 am – 4 pm Saturday, Sunday, and public holidaysMust-Try Items: Enjoy drinking a coffee whilst admiring the beauty of the great outdoors. Grab a coffee to go to help you along with your hike.Average Cost: $3.50-$4 teas and coffees, $2-$3 sodas, water, and confectionary snacksWebsite: rainbowwoodfarm.com/the-mole-hill
14. Sally Lunn's Historic Eating House(Most Historical Location)
Sally Lunn's is like stepping into a time warp. The historic building is thought to be one of the oldest houses in Bath dating back to 1482. It's understood to have been the first bakery to ever produce the Bath Bun, a unique pastry from the region that's now famous the world over.
The decor is in keeping with a vintage English tea room and it's a cool experience to be in such a historical building. Drinks and food dishes are served on immaculate china. The adjoining Kitchen Museum is free for patrons of Sally Lunn's and gives an interesting insight into the building's past.
Making a reservation is absolutely imperative, I haven't once walked by without seeing a queue. Tourists and locals alike love coming for coffee, high tea, or to enjoy the bistro-style menu on offer.
Sally Lunn's Historic Eating House Information
Address: 4 N Parade Passage, Bath BA1 1NX. Click here for directions.Phone: +441225461634Operating Hours: 10 am – 9 pm Monday-SundayMust-Try Items: When in Rome – have the iconic Bath Bun, my preference is with strawberry jam but any of the sweet toppings are deliciousAverage Cost: $4-$5 teas and coffees, $6-$7 Bath Buns and cakes, $12-$20 brunch, lunch, and dinner platesWebsite: sallylunns.co.uk
15. The King of Wessex(Cheapest Coffee in Bath)
If you're not familiar with the British chain of pubs collectively known as Wetherspoons, you're missing out. Though not strictly a cafe or coffee house, these drinking establishments are open for breakfast, serve good coffee at the cheapest prices around, and have free unlimited refills all day!
You'll find a J. D. Wetherspoon pub in most British cities, and they currently employ over 42,000 people. Each pub goes under a different name but all are renowned for offering the cheapest drinks in town, a hearty food menu at unbeatable prices, and great weekly deals.
I've always enjoyed the coffee in a Wetherspoons, it's strong, ground from decent beans, and tasty. Everything is done via a help-yourself coffee machine; you pay for a cup and away you go, fill your boots! There's free WiFi available and ample seating too, so it's another good spot to settle in for some remote working with coffee on tap.
The King of Wessex Information
Address: 5-10 James St W, Bath BA1 2BX. Click here for directions.Phone: +441225303380Operating Hours: 8 am – 12 am Monday-SundayMust-Try Items: The coffee is good, and you'll struggle to find free refills anywhere else in Bath. The breakfasts are plentiful and cheap.Average Cost: $2 tea and coffee, $4-$8 breakfast dishesWebsite: jdwetherspoon.com
Bath Cafes and Coffee Shops FAQs
Here are some answers to popular questions about the best cafes in Bath:
What are the best cafes in Bath?
There are many great cafes in Bath, so it depends on what kind of experience you are craving. There are some specialist coffee shops such as Colonna & Smalls that are award-winning and serve unique coffees from around the world.
But Bath is also home to more casual cafes such as The Columbian Company and vintage English tea rooms like The Mad Hatter's Tea Party.
Do you tip in Bath?
Tipping is not really part of the culture anywhere in the UK. It would be unusual to tip a server for coffee or a bartender for an alcoholic drink.
Some places may have a jar for tips where you can throw in the change from your cash purchase if you're so inclined. Restaurants may occasionally add a discretionary tip for large groups, and a small tip is sometimes given after a good meal.
What neighborhood has the best cafes in Bath?
Walking through the city center you'll find many great coffee shops and Bath cafes. The city is very walkable and pedestrianized in a lot of the busy public areas. Around Bath Abbey and the Roman Baths, you'll find Mokoko Coffee, Lulu Coffee, and The Courtyard Cafe within easy walking distance.
Does Bath have good coffee?
Bath has an excellent cafe culture and great coffee. Even the bigger chain cafes, and places like The King of Wessex, renowned for being a cheap pub, put a lot of effort into providing good coffee. There's a lot of competition amongst Bath cafes, so the quality is often very high.
How much is an average coffee in Bath?
The average coffee costs between $3 and $4. A lot of Bath cafes now add an additional charge of around $0.75 for specialty milk.
Is coffee popular in Bath?
Given the number of great cafes in Bath, it's clear that coffee is both popular and important to locals and tourists alike. With a number of daily tourist visitors, a thriving local community, and two universities, many great cafes can be found all over the city.
To Summarize
I found the cafe culture in Bath to be on par with some of the best European cities I've visited. It was a great place to stay as a digital nomad. The variety and sheer number of great coffee houses and Bath cafes meant every coffee could be a different experience.
So, whether you're looking for a quiet place to unwind with a good book, a lively atmosphere to refuel after a busy morning sightseeing or a real specialty coffee, Bath will have an option for you. I encourage you to try as many as you can!