A local's list of the best restaurants in York, including some must-eat dishes & can't-miss brunch spots.
York is one of my favorite cities in the UK, especially as it's just a short train journey away from my hometown of Manchester. Blessed with a burgeoning food scene, an intriguing history, and beautiful architecture, it's a place that should be high on your UK 'must-visit' list.
I'm a self-titled 'foodie', so I've made it somewhat of a mission to visit many of the city's top-rated eateries every time I've visited. If you're looking for the best restaurants in York to save for your next trip, read on.
15 Best Restaurants in York, UK
After many a trip to York over the last ten years, I've come to gather a list of tried and tested restaurants perfect for a range of palates. This list is based on the quality of the food, the location, reviews, and my own experiences. There are too many restaurants to name here, but these are 15 of my favorites!
1. Delrio's Restaurant(Best Restaurant in York Overall)
Delrio's is where I had the best meal of my life – yes, the best. I don't say that lightly either – I'm somewhat of a food snob when it comes to Italian food thanks to endless trips to Italy to visit my Italian family members.
The restaurant is made all the more authentic by its Italian decor and theme in a brick cellar, plus Italian-speaking staff. If I had to recommend just one dish, it would undoubtedly be the cheese and pear ravioli (Fiocchi Formaggio & Pere). Ask your server for their favorite wine pairing… they know their stuff.
This is one of the best restaurants in York city center. But don't just take my word for it – the restaurant has an incredible 4.9-star rating on Google with over 1,200 reviews to convince you too.
Delrio's Restaurant Information
Address: City Centre, 10-12 Blossom St, York YO24 1AEPhone: +441904622695Operating Hours: 5 pm – 10 pm Tue-Sat, closed Mon & Sun Must-Try Meals: Fiocchi Formaggio & Pere, Italian Wines, Pizzas (Veggie & Vegan options available)Average Cost: $9-12 per starter, $14-30 per main, $8-10 for dessertsWebsite: www.delriosrestaurant.com
2. Rustique (best for French cuisine)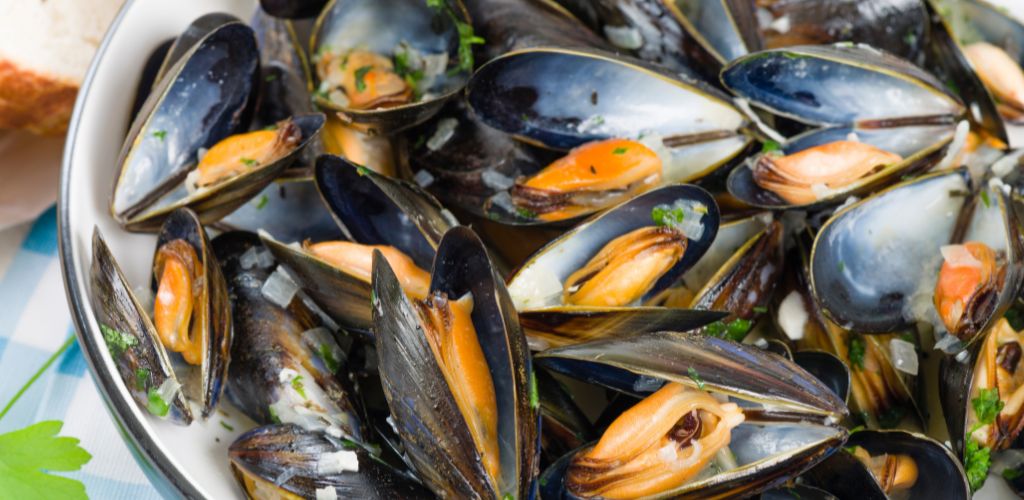 If you're looking for French fare at its best, Rustique should be your first port of call in York. This simplistically decorated yet elegant restaurant boasts an incredible variety of French cuisine just minutes away from the historic Clifford's Tower.
The chefs here curate the menu using local ingredients cooked in a traditional French way, producing beautiful, hearty meals that make for some of the best food in York. Moules Marinières is one of my all-time favorite dishes, and Rustique's version does not disappoint.
It's this dish, as well as the service and atmosphere that makes Rustique the best restaurant in York for French cuisine.
Rustique Information
Address: 28 Castlegate, York YO1 9RPPhone: +441904612744Operating Hours: 12 pm – 10 pm Mon-Sat, 12 pm – 9 pm SunMust-Try Meals: Moules marinieries a la creme, Steak Frites, Creme BruleeAverage Cost: $8-$13 per starter, $18-38 per main, $8-12 for dessertsWebsite: rustiquerestaurants.co.uk
3. Skosh (Best for small plates)
Are you one of those people who want to try a little bit of everything? Skosh is the place for you. This is one of the best restaurants for fine dining in York, yet you can experience it in an unpretentious and comfortable setting.
Their diverse menu includes delightful small plates and snacking dishes that mix contemporary British cuisine with world flavors. The chefs present their food beautifully with pops of color, and I've no doubt your meal here will make its way onto your Instagram feed.
My partner and I shared 8 small plates between us, but the waiter recommended 2 snacks and 4 small plates for two people…we're just greedy (it was pricy but worth it).
Skosh Information
Address: 98 Micklegate, York YO1 6JXPhone: +441904634849Operating Hours: 12 pm – 2 pm, 5:30 pm – 10 pm Wed-Sat, closed Sun-Tue.Must-Try Meals: Tempura padron peppers, Char Sui pork belly, crispy lobster rollAverage Cost: $6-$19 for snacks, $10-32 per small plate, $6-12 for dessertsWebsite: www.skoshyork.co.uk
4. The Whippet Inn (best for traditional British food)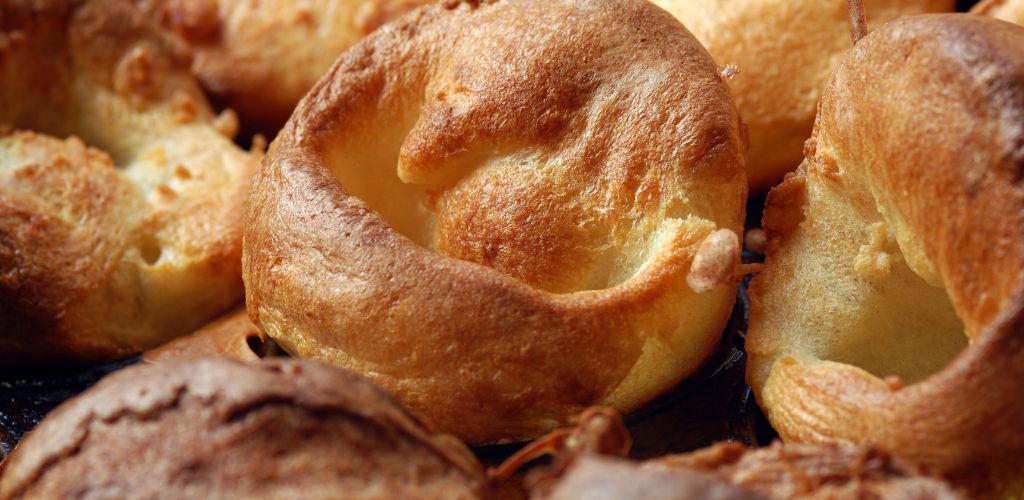 No trip to a place among Britain's most historic cities would be complete without a visit to one of the more traditional restaurants in York. Relax and unwind at The Whippet Inn, where casual dining and a laid-back atmosphere combine in a Grade II listed building for a perfect pit stop during a day of exploration.
All dishes are crafted using the best local ingredients, but the emphasis is on their extensive beef menu. I stopped by for a Sunday roast and was blown away by their beef rump option.
It's also a great opportunity to try a British staple – Yorkshire pudding! Their superlative roasts alone put The Whippet Inn among my top restaurants in York.
The Whippet Inn Information
Address: 15 North St, York YO1 6JDPhone: +441904500660Operating Hours: 5-11 pm Mon & Tue, 12-3 pm + 5-11 pm Wed & Thu, 12 am – 12 pm Fri & Sat, 12 – 10 pm SunMust-Try Meals: Roast beef Sunday dinner, Fillet steak, Monkfish tail Average Cost: $13-19 per starter, $20-40 per main, $6-10 per dessertWebsite: www.thewhippetinn.co.uk
5. Ate O'Clock (best for romantic restaurants in York)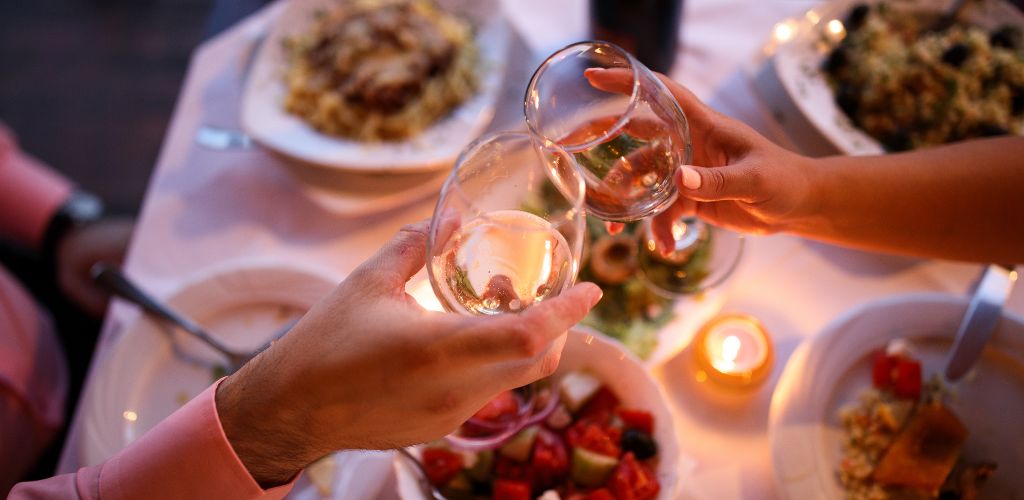 Wondering where to eat in York for a romantic evening? Ate O'Clock provides the perfect spot for your date night in the city. The scene is set from the moment you walk down the corridor, which is adorned with twinkling lights and greenery, to the restaurant's entrance.
The last time I visited was in the depths of winter, and this cozy hideaway was a great place to warm up with tasty food. The restaurant's dishes are hearty and filling, offering reimagined, upscale versions of pub food in York city center.
Ate O'Clock Information
Address: 13a High Ousegate, York YO1 8RZPhone: +441904644080Operating Hours: 12 – 10 pm Mon-SunMust-Try Meals: Beer battered hake, braised lamb shank, black pudding scotch eggAverage Cost: $8-$12 per starter, $17-34 per main, $6-10 for desserts.Website: www.ateoclock.co.uk
6. Goji Cafe Vegetarian Cafe & Deli (best for vegetarian food)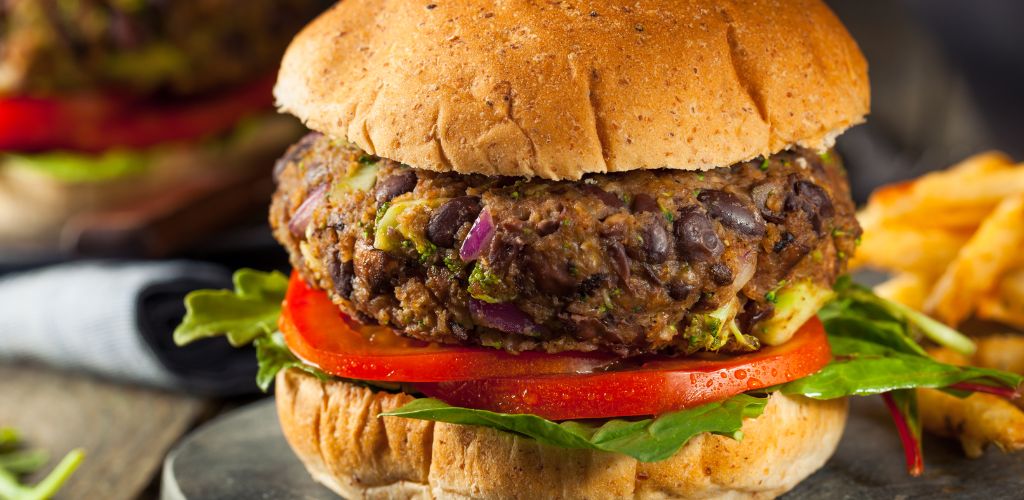 Despite many meat dish recommendations throughout this article, I was a vegetarian for many years. During that time, Goji Cafe Vegetarian Cafe & Deli was my go-to eatery in York; it's the best vegetarian restaurant in York. Their predominantly vegan menu is organic, healthy, and, most importantly, delicious.
Choose to sit inside the homely restaurant/cafe, or perch outside on their terrace a short walk from York Minster. This unique eaterie hosts a rotating showcase of artwork created by local artists, plus it's a fab option for cheap eats in York. Their soup combo deal is great for a quick bite at lunch!
Goji Cafe Vegetarian Cafe & Deli Information
Address: 36 Goodramgate, York YO1 7LFPhone: +441904622614Operating Hours: 11 am – 4 pm Mon-Fri & Sat, 11 am – 4:30 pm SunMust-Try Meals: Soup and sandwich combo, spiced carrot & walnut cake, mushroom burger with halloumiAverage Cost: $12-15 for lunch/brunch items, $13 for soup and sandwich combo, $6 for desserts/cakesWebsite: www.gojicafe.co.uk
7. Double Dutch Pancake House (the best breakfast in York)
Dutch pancakes were a real treat for me when I was a kid, and I've got fond memories of weekend ventures to our local pancake house. Double Dutch Pancake House reminds me of thomse trips. Tuck into sweet or savory pancakes made with free-range eggs and organic milk, with toppings ranging from bacon to Kinder Bueno.
You can even opt to design your own pancake from their extensive list of topping options. This is a great restaurant for families, or for big kids (like me) looking to release their inner child! It's also one for cheap eats in York; their menu prices are incredibly reasonable.
Double Dutch Pancake House Information
Address: 7 Church St, York YO1 8BGPhone: +441904658728Operating Hours: 10 am – 4 pm Mon & Tue, Thu & Fri (closed Wed), 9 am – 5 pm Sat, 9 am – 4 pm SunMust-Try Meals: Simply Dutch, Buenos Dias, wafflesAverage Cost: $9-11 per breakfast dish, $9-12 per waffle, $6-8 per dessertWebsite: doubledutchpancakehouse.com
8. Roots (best for Michelin-starred dining)
Michelin-star restaurants in York are hard to come by – there's only one with the revered award. Roots, however, is more than deserving. Showcasing the best in British cuisine, their famed tasting menu combines local produce and cutting-edge chef skills to create an exquisite farm-to-table dining experience like no other in the city.
The food is likely to steal the show, but their collection of over 130 wines will leave you impressed too. The menu regularly alternates with the seasons, plus the availability of ingredients. So, you can visit time and time again and expect something different!
Roots Information
Address: 68 Marygate, York YO30 7BHPhone: No phone number. Contact the restaurant via email here.Operating Hours: Closed Sun-Tue, 6 pm – 8 pm Wed & Thu, 12 pm – 1:30 pm Sat & SunMust-Try Meals: Lunch Menu, Tasting MenuAverage Cost: $180-207 for the Tasting Menu, $120 for the Lunch MenuWebsite: www.rootsyork.com
9. The Orchid Vegan Restaurant (best for vegans)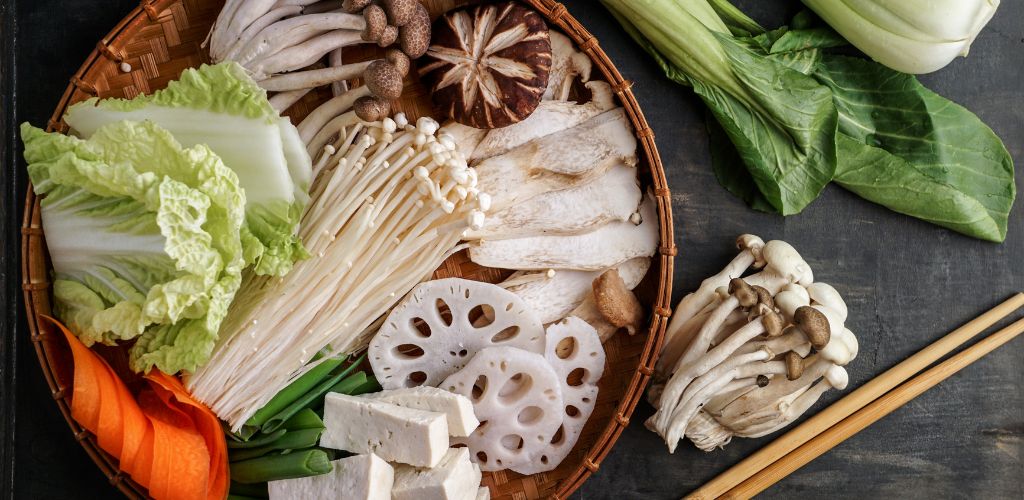 The best vegan restaurant in York goes to The Orchid, a delightful Asian-inspired eaterie cooking up your favorite oriental dishes with none of the dairy or meat.
The decor is reminiscent of any usual Asian restaurant, cozy and comforting, except they offer food that's suitable for almost all dietary requirements!
If you're vegan and have been missing some meaty dishes, their mock shredded duck is a must-try. My meal of choice, however, will always be their battered vegan 'prawns' in salt and pepper sauce. So tasty, and I never feel like I'm missing out.
The Orchid Vegan Restaurant Information
Address: 16 George Hudson St, York YO1 6LPPhone: +441904625855Operating Hours: 6 pm – 9:30 pm Mon, Wed-Fri & Sun, 6 – 10 pm SatMust-Try Meals: Aromatic shredded vegan duck, salt and pepper vegan king prawn, General Tso's TofuAverage Cost: $7-$10 per starter, $9-13 per main, $7 for desserts Website: www.orchidvegan.com
10. Starr Inn The City (best restaurant in York with a view)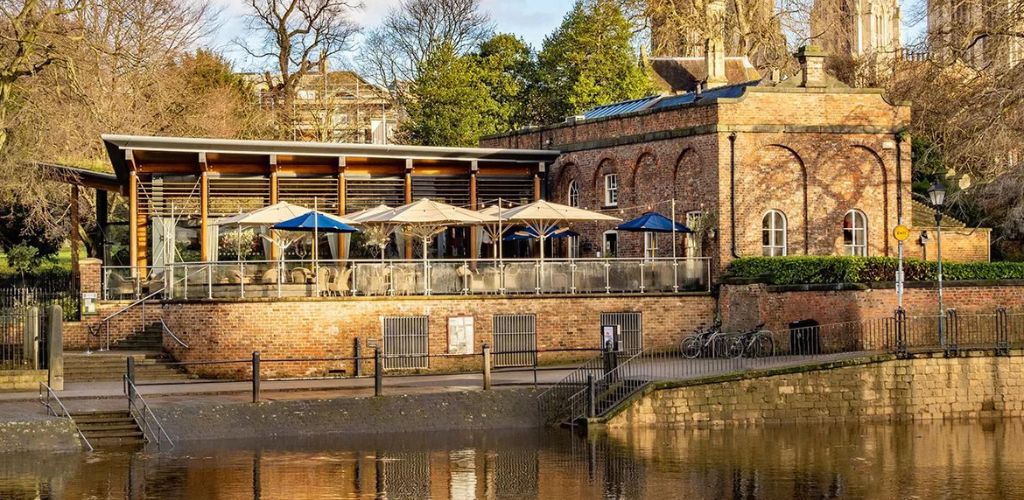 Listed in the Michelin Guide, Starr Inn The City is an atmospheric bistro in an old engine building with perhaps the best patio in York. Sample the best Yorkshire produce in this modern eatery, which boasts a prime location on the banks of the River Ouse (perfect for outdoor dining).
This is the spot for the best lunch in York; I love coming here to watch the boats pass by on a sunny day with a drink in hand, and the service is particularly good too. Try their Yorkshire Pudding starter for a true taste of Yorkshire, or their chicken breast main made with locally sourced chicken.
Starr Inn The City Information
Address: Lendal Engine House, Museum St, York YO1 7DRPhone: +441904619208Operating Hours: 11 am – 11 pm Mon – Thu, 9:30 am – 12 am Fri & Sat, 9:30 am – 10 pm SunMust-Try Meals: Yorkshire pudding, roast Yorkshire Wolds chicken breast, black forest baked alaskaAverage Cost: $11-$18 per starter, $26-42 per main, $12-15 for dessertsWebsite: www.starinnthecity.co.uk
11. Ye Old Shambles Tavern (best outdoor restaurant in York)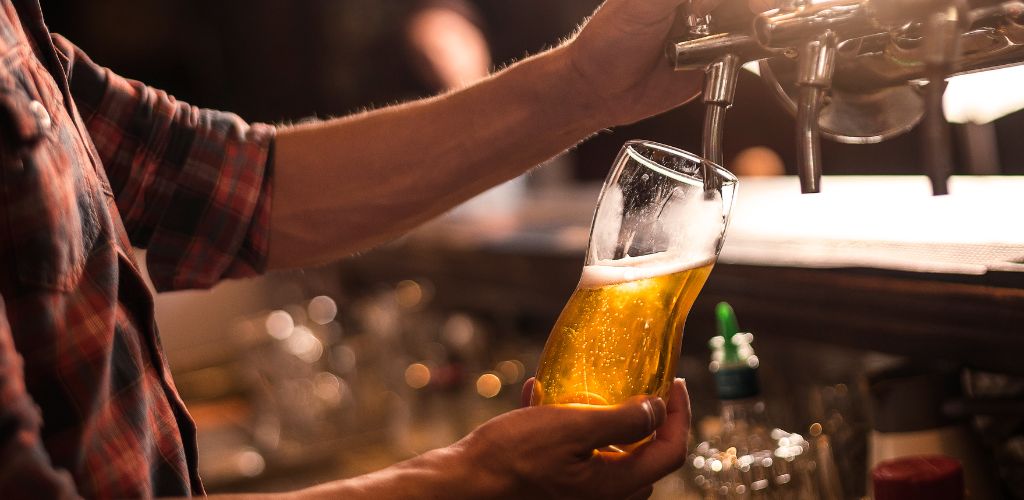 Situated on the famed Harry Potter-esque Shambles street, Shambles Tavern offers an amazing spot for al fresco dining in a quirky location. If you're looking for nice restaurants in York, it doesn't get much better than this chilled, traditional pub.
When the sun shines, perch yourself in the courtyard and feast on delicious pub classics such as sausage and mash and fish and chips. If pub fare isn't your thing, they have a range of Yorkshire ales (some of my favorite in the city), plus afternoon tea in their Earl Grey Tea Rooms.
Ye Old Shambles Tavern Information
Address: 44 Shambles, York YO1 7LXPhone: +441904633005Operating Hours: 10 am – 9 pm Mon – Fri, 9 am – 10 pm Sat, 9 am – 9 pm SunMust-Try Meals: fish and chips, sausage and mash, Shambles breakfastAverage Cost: $10-12 for breakfast, $12-14 per main, $6 for scone & teaWebsite: www.shamblestavern.com
12. Sora (best for rooftop dining)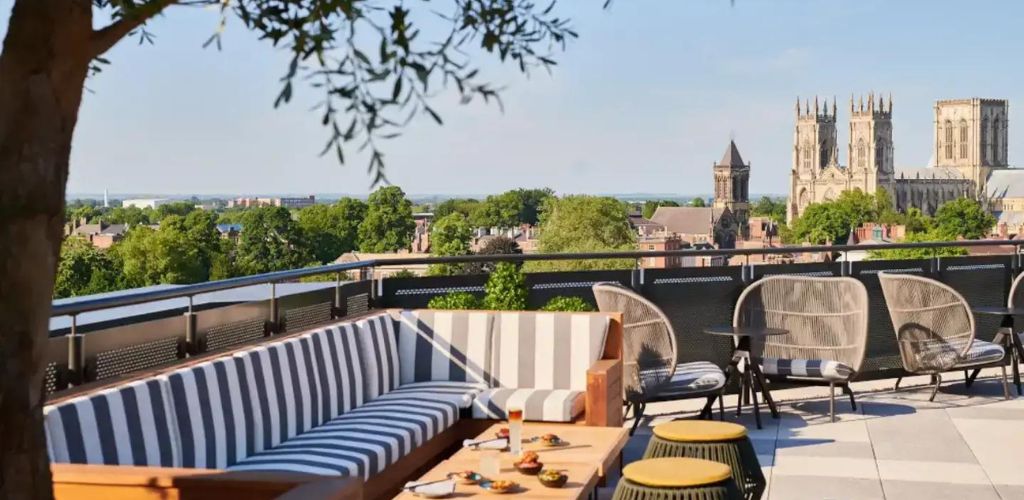 Perched atop the seventh floor of the Malmaison Hotel, Sora is a restaurant and rooftop bar in York Center with sweeping views of the city. Pan-Asian style small plates are on the menu here, with signature cocktails on hand to wash down sushi and oriental tapas.
Entertainment is also on the cards at Sora. Every weekend, the rooftop terrace comes to life with live music from guest musicians and DJs. Get comfy in their outdoor seating area, enjoy a relaxed dinner, and soak up the ambiance of your easy-going environment.
Sora Information
Address: 2 Rougier St, York YO90 1UUPhone: +441904946060Operating Hours: Closed Mon & Tue, 12 pm – 12 am Wed, Thu & Sun, 12 pm – 1 am Fri & SatMust-Try Meals: California roll, Himalayan salt-aged sirloin, tempura tiger prawnsAverage Cost: $10-$17 per sushi roll, $8-25 per dish from the grill, $8 per dessertWebsite: www.malmaison.com
13. Zaap Thai Street Food (best street food in York)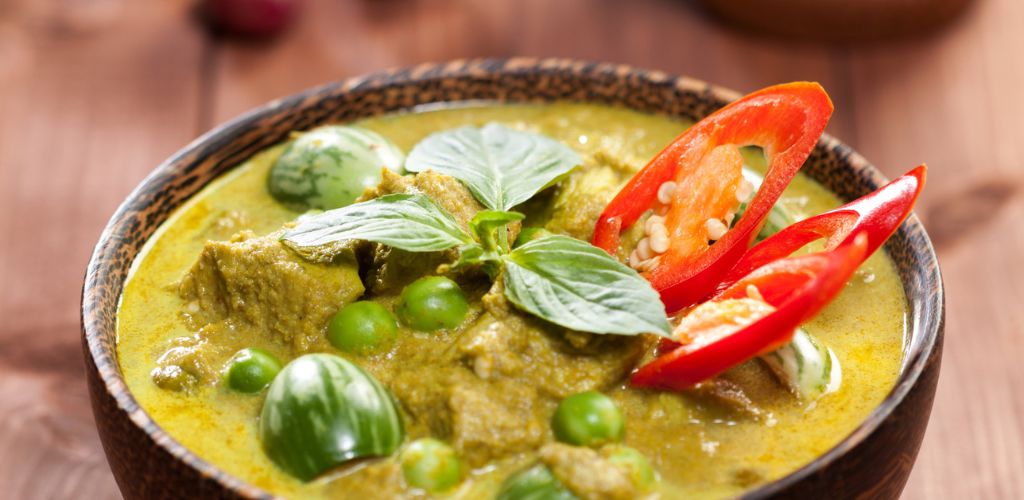 Zaap is one of my most visited restaurants in York thanks to its atmosphere, fast service, and quick eats. It is actually a chain restaurant, with several venues across the UK, but it still retains an independent atmosphere with its cozy vibes and bright decor.
Their pad thai transports me back to my time spent eating at street food vendors in Bangkok, and their menu overall has an authenticity you can't find in many Thai-inspired restaurants in the UK. They also have a range of plant-based and vegetarian options to cater to all guests.
Zaap Thai Street Food Information
Address: 7 Lendal, York YO1 8AQPhone: +441904626691Operating Hours: 12 pm – 9:30 pm Sun – Thu, 12 p – 10 pm Fri & SatMust-Try Meals: Pad thai bo ran, Gang massaman curry, Larb moo (spicy!!!)Average Cost: $8 for dim sum, $14-16 per noodle dish, $14-17 per curryWebsite: www.zaapthai.co.uk
14. Mannion & Co (best for brunch & light lunch)
Opened over 30 years ago by the Mannion family, the chic Mannion & Co bistro is my top recommendation for the best brunch in York. Centrally located in the atmospheric streets of York Center, this delightful kitchen serves up culinary treats such as freshly baked bread, brunch dishes, and light bites.
The attention to detail here is second to none, and you can tell the love and passion that go into their small yet varied menu. Try the likes of smoked salmon with scrambled eggs, traditional Yorkshire rarebit, and their renowned Mannion & Co Full English Breakfast – a personal favorite of mine.
Their menu changes with the seasons, meaning you're always guaranteed the freshest produce.
Mannion & Co Information
Address: 1 Blake St, York YO1 8QJPhone: +441904631030Operating Hours: 10 am – 4 pm Sun – Fri, 9 am – 4 pm SatMust-Try Meals: Mannion & Co Full English Breakfast, Mannion BLT, French onion soup Average Cost: $9-$18 per brunch/lunch dish, $9-10 per sandwich, $4-7 for in-store baked goodsWebsite: www.mannionandco.co.uk
15. Mexicano (best cheap restaurant in York)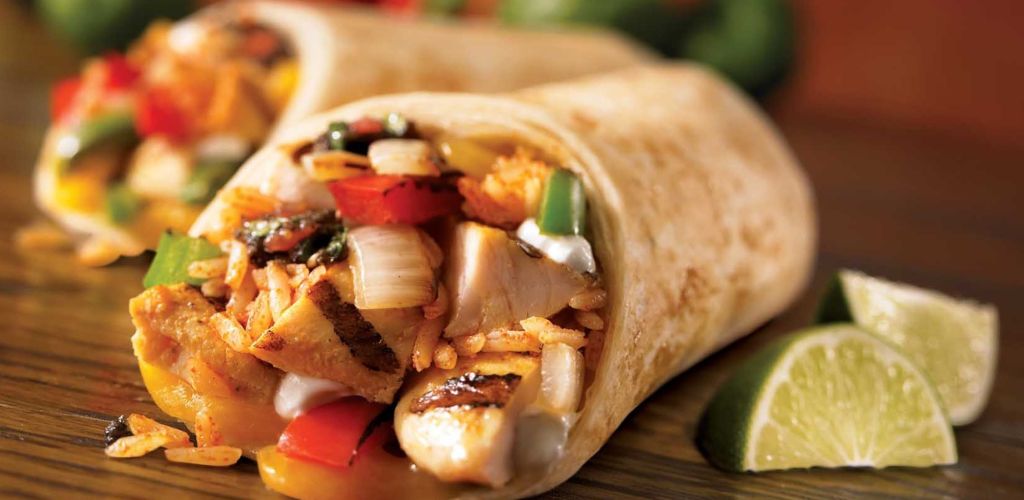 This cozy spot just a few minutes walk from the Museum Gardens is a place for cheap takeout eats. Their menu is designed for takeaway, but they do have some sidewalk seating where you can sit, eat, and watch the world go by.
Their range of Mexican-inspired dishes such as burritos and tacos are juicy and packed full of flavor. In the past, I've gone here to pick up some lunch and took it with me to Dean's Park, where I've sat and enjoyed the sunshine with views of York Minster. Cheap and delicious – you can't go wrong!
Mexicano Information
Address: 23 Blake St, York YO1 8QJPhone: No phone number – contact the restaurant on Facebook here.Operating Hours: 12 pm – 10 pm Mon-Sat, closed SunMust-Try Meals: Cheese quesadilla, build-your-own burrito, nachosAverage Cost: $10 for nachos, a burrito, a quesadilla, or three tacosWebsite: www.facebook.com/MexicanoYork
Must-Try Foods in York
As part of the wider region of Yorkshire, York is blessed with a variety of local cuisines that are staples of British culture. Make sure you try them on your next visit – or try making them at home!
Yorkshire Pudding
A staple in British diets thanks to their inclusion on a Sunday roast dinner, Yorkshire puddings are perhaps one of the most famous foods to come from Yorkshire. These tasty treats can be savory or sweet, but traditionally they're savory. Click here for a recipe.
Yorkshire Curd Tart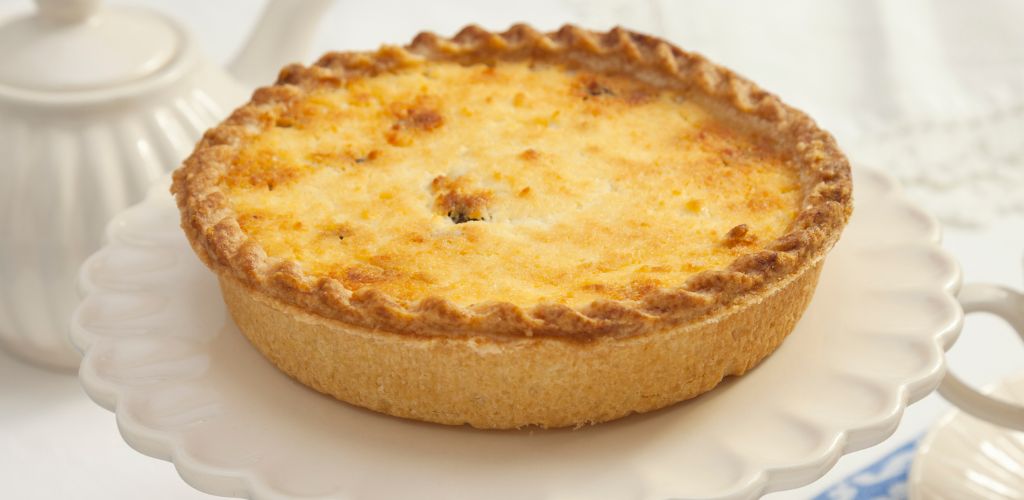 While the name might not sound particularly appetizing, this sweet treat is actually somewhat reminiscent of a cheesecake. The perfect way to end a meal! Click here for a recipe.
Chocolate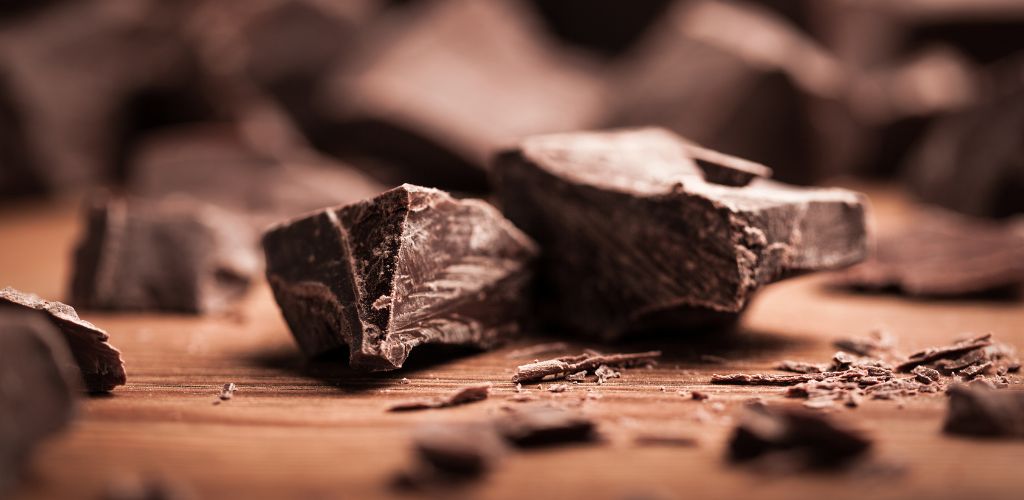 Surprisingly, York is actually very well-known for its chocolate. York's Chocolate Story showcases the history of the sweet treat, from the rainforests of Central America all the way to the historic streets of York.
Food Tours in York
Feeling hungry now? There's no better way to experience a destination's eateries than with an experienced guide. Get out and taste your way around the city with the expertise of a local!
Shared 3 Hours Hidden Gems Foodie Tour of York
Discover York's vibrant food scene on a half-day tour of the city. Venture away from the tourist trail to get a real taste of York, with a small group of up to just 8 people. Click here to book.
Small group Tasting Tour of York
Visit five of the best independent food venues in York, with a pit stop at the historic York Minster along the way. A perfect tour for a traveler passing through! Click here to book.
York's Chocolate Story: Guided Tour
Learn all about the families who founded chocolate making in York on this tour. You'll get to sample the sweet stuff along the way, plus learn about the origins of chocolate. Click here to book.
Best Restaurants in York, England: FAQs
What are the best restaurants in York?
The best local restaurants in York, or at least my tried and tested favorites, are all listed in this article. York's food scene is ever-growing and changing, so you're likely to find good restaurants everywhere in the city!
What time is dinner in York?
This is a contentious topic among Brits! Generally speaking, dinner is served from 6:30 pm – 8 pm, but those with younger children tend to eat from 5 pm onwards.
What time is lunch in York?
You can expect to eat lunch in York from 12 pm onwards. Anything after 2 pm would be considered a late lunch.
What time is breakfast in York?
Breakfast is between 7 am and 9 am, though with the rising popularity of 'brunching', people will have their breakfast/brunch between 7 am and 11 am.
Do you tip in York?
Tipping is not expected in York, or the wider UK. If you feel the service has been particularly good, you can leave a 10-15% tip.
What neighborhood has the best restaurants in York?
York City Center has the highest concentration of highly rated restaurants. However, you'll find excellent restaurants in almost every neighborhood in York.
Where is the best pub food in York?
Ye Old Shambles Tavern is a great option for pub food in York. Their central location on the historic street of Shambles makes it a go-to for pub grub! Elsewhere, The Whippet Inn and Ate O'Clock are also some of my favorites.
What's the best restaurant in York with a view?
I think Starr Inn The City is the best restaurant in York with a view. You can sit on their outdoor patio and watch boats pass on the River Ouse.
In Conclusion
I've found it incredibly difficult to narrow down the best restaurants in York here, as their food scene is ever-changing. From pop-up street food vendors to fine dining venues, every time I visit, there's a new restaurant to try.
Perhaps I'll update this article after my next visit!