No matter the season, there are dozens of things to do in Big Sky to keep you busy.
When it comes to mountain towns in Montana, Big Sky is up there as my favorite. Known for its mountains and wide-open sky, aptly named Big Sky makes for the perfect place to visit year-round.
I visit Big Sky as often as I can. While visiting Big Sky, I feel rejuvenated, relaxed, and refreshed from spending time in the charming ski town and the surrounding great outdoors.
15 Fun Things to Do in Big Sky, Montana
Nestled in the Big Sky meadow with the iconic Lone Peak towering over the town, Big Sky is full of beauty and possibility.
Whenever I visit, I find myself finding new outdoor activities to try as well as charming new restaurants, breweries and other Big Sky attractions.
I absolutely love everything about Big Sky and recommend it to anyone as one of the best places to visit in Montana, and in all of the United States.
Also, check out our guide to the best places to visit in the USA.
In this guide, I'll share my picks for the top 15 best things to do in Big Sky, Montana.
1. Mountain Biking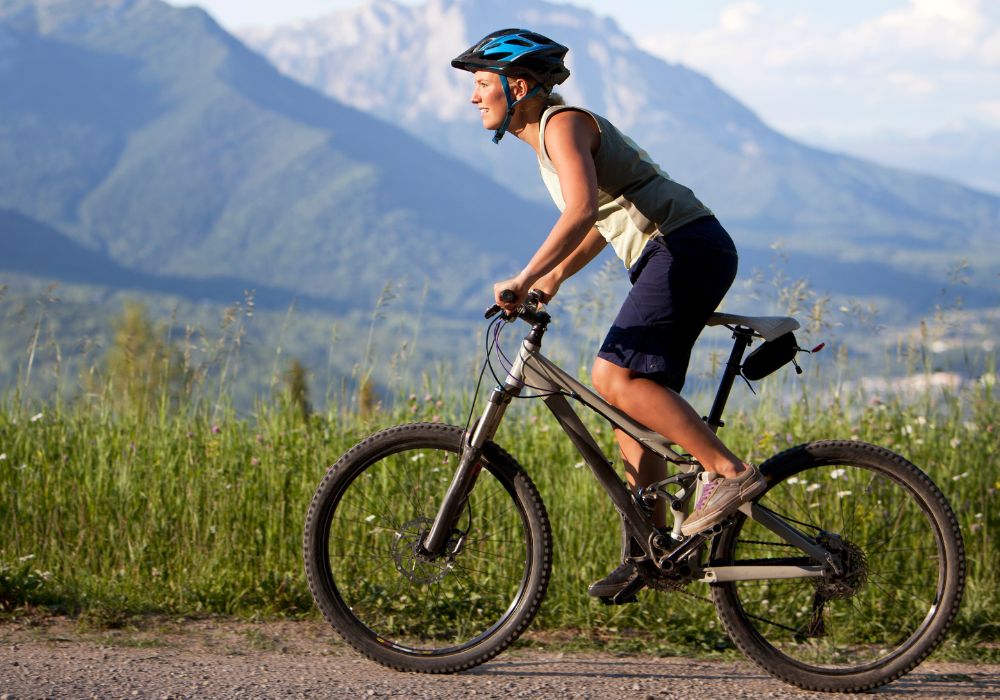 With endless amounts of trails to explore and the Big Sky Resort Downhill Park, mountain biking makes for a popular thing to do in Big Sky and a great way to take in the local beauty.
The resort has more than 50 miles of mountain biking trails for all kinds of skill levels. Plus, because it's a ski hill, you can take the lifts up the mountain and then ride down.
It's definitely one of the best activities in Big Sky in the summertime, and you can experience the mountains at high speeds without a snowboard or skis.
2. Downtown Shopping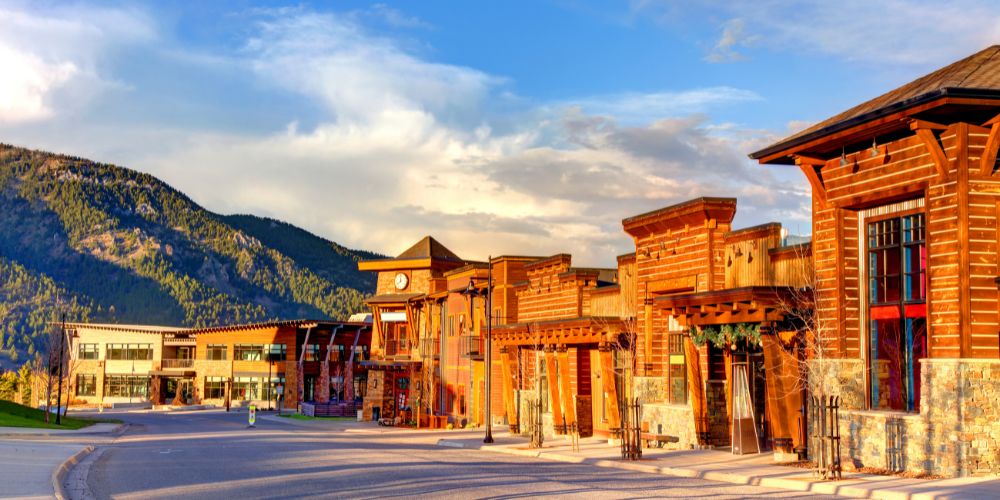 If you need a change of pace from all of the outdoor adventuring, spend a full day or an afternoon shopping in Big Sky.
Big Sky has a wide array of stores including outdoor gear, handcrafted jewelry, art galleries, boutiques, and home decor. An added perk is that Montana has no sales tax.
Take a stroll down Town Center Ave and check out shops like Sky Boutique, the Art Gallery of Big Sky, and East Slope Outdoors.
During my last visit to Big Sky, I left my husband at a picnic table to catch up on work and I headed down Town Center Ave to window shop. I was greeted by friendly faces in every store and found a wide variety of retail to shop.
3. Visit Yellowstone National Park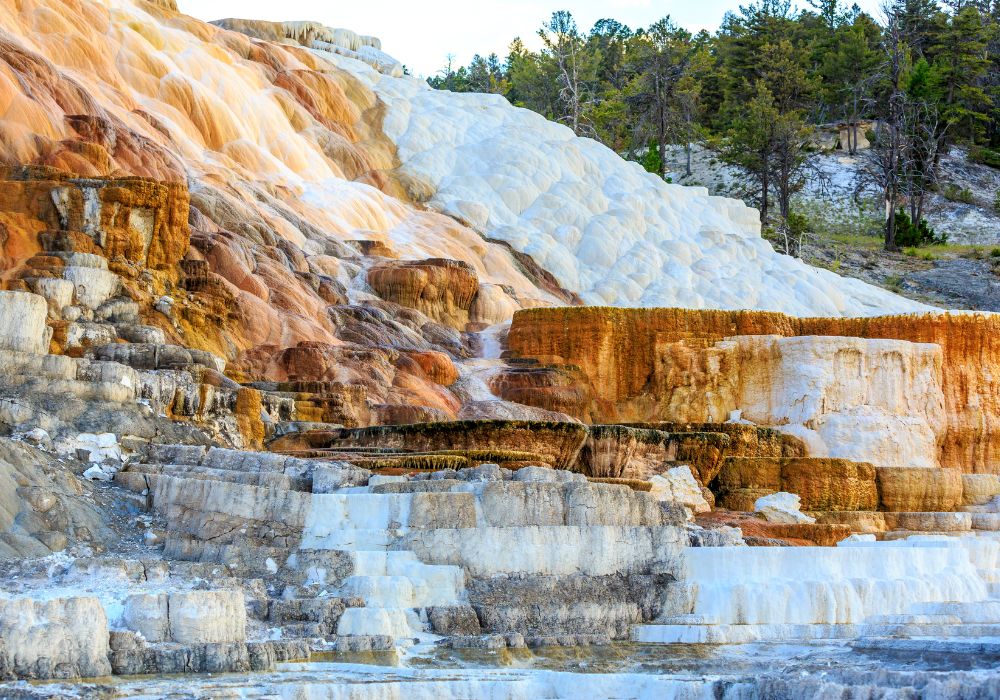 One of the best parts about Big Sky is that it's close to Yellowstone National Park. During my first one-week stay in Big Sky, I made the one-hour trip into the national park three times!
Pack up the car, put your walking shoes on, and get ready to see a diverse array of natural beauty. To make your visit to Yellowstone even better, book a tour with an experienced and trained guide.
This full-day tour includes wildlife sightings and stops at the iconic landmarks: Old Faithful, Mammoth Hot Springs, and Grand Prismatic.
Or choose this day trip on the Lower Loop of Yellowstone where all you have to worry about is enjoying the ride and keeping your eyes peeled for wildlife.
Visiting Yellowstone National Park is one of the best things to do near Big Sky.
4. Yellowstone Wolf Adventure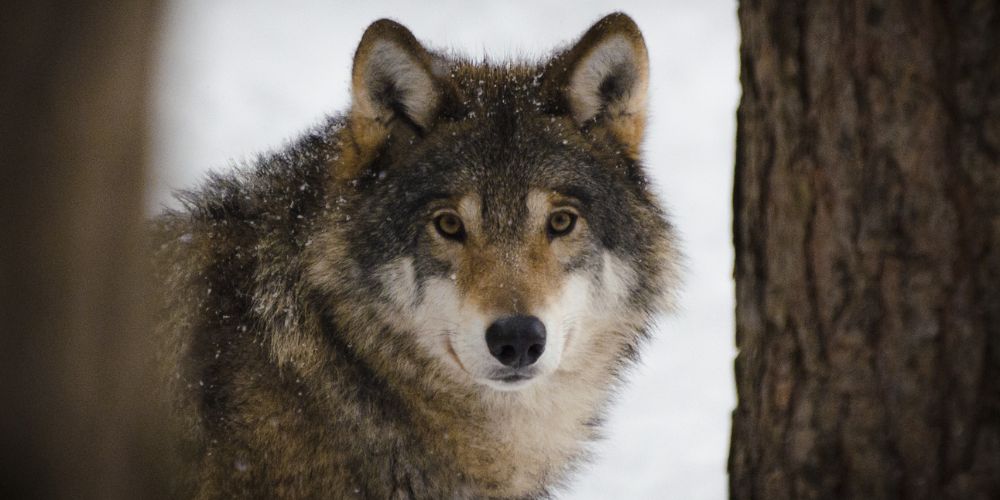 It wouldn't be a trip to Montana without hoping for a wolf sighting. Unfortunately, the closest I've gotten while in Montana is walking past tracks and scat.
To increase your chances of seeing a wolf, book this Yellowstone Wolves and Winter 4 Day/3 Night Adventure where a naturalist will take you to a prime viewing area to safely see some of these beautiful wild wolves and other animals like bison, elk, moose, and bighorn sheep.
5. Whitewater Raft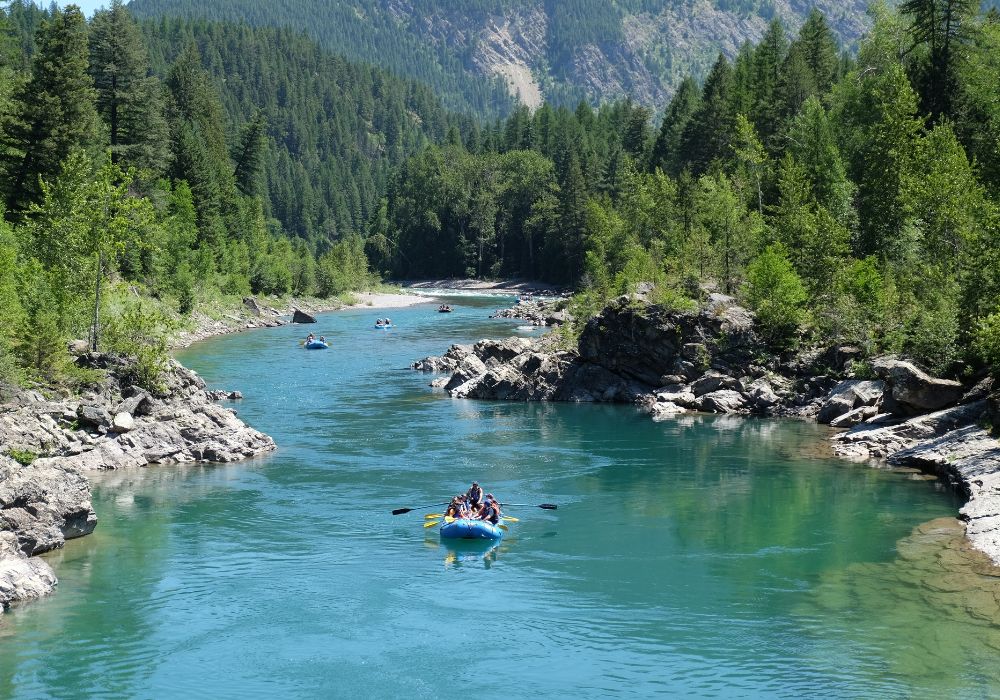 With the Gallatin River flowing right near the town of Big Sky, whitewater rafting is a great Montana activity to add to your itinerary. Not only will you get the thrill of flying down big rapids, but you'll also take in the local scenery from a unique position on the water.
The Gallatin River is famous for whitewater and big rapids. Booking a tour makes it easy and offers you plenty of trip options including half-day and full-day floats.
From personal experience, I know that you can't go wrong with this local guiding company as they provide a top-class experience with talented guides and impressive water.
6. Solace Spa and Salon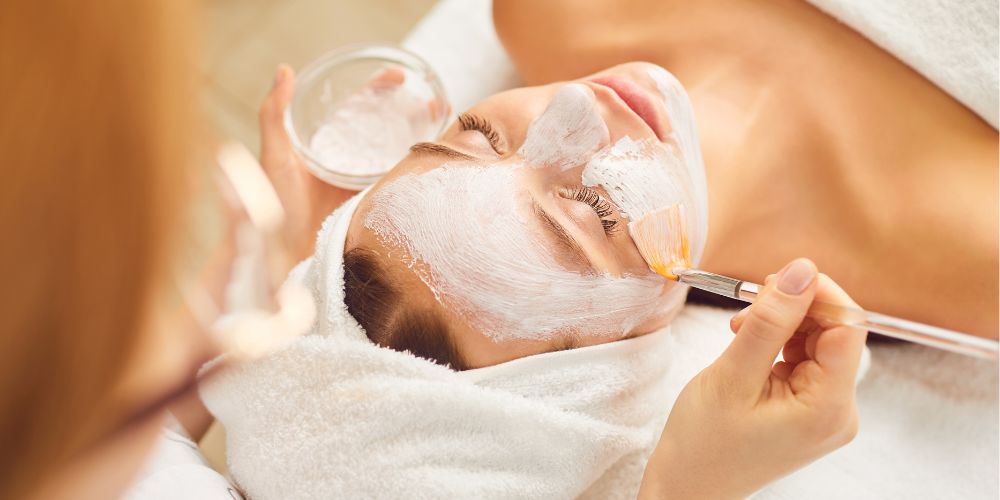 It's pretty easy to feel relaxed when you're surrounded by mountain peaks and a vast blue sky, but if you're looking for some self-care to add to the scenery, visit Solace Spa and Salon.
Solace Spa and Salon offers a tranquil and rejuvenating experience tailored to your needs. I enjoy their expert body treatments, massages, and facials. You can book one of their many spa experiences by calling the number found on their website.
Spending an afternoon at the spa is the perfect thing to do with your friends to get away from the stresses of life, or it's a romantic choice for couples. I also like to go after a long day of skiing or mountain biking.
7. Go Ziplining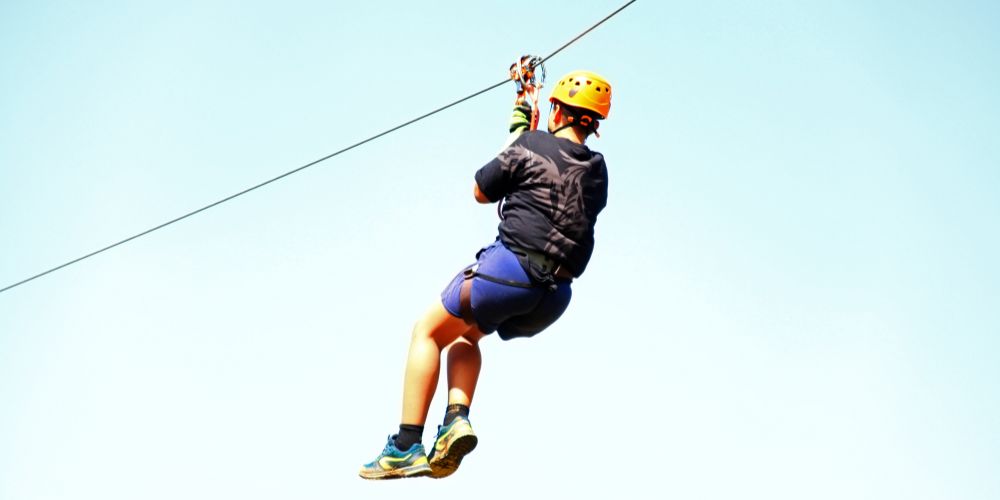 Ziplining in Big Sky is definitely one of the top adventures you can have, and this super-highly-rated ziplining experience has safety in mind.
You can scream and laugh as you zip over the Gallatin River knowing that you're in good hands. The tour lasts around 2 hours and costs around $90.
The ziplining spot is between Bozeman and Big Sky and the sky bridges and platforms are about 55 ft in the air. I've tried ziplining in many places, and this one was by far my favorite.
Planning to visit other areas in Montana? See these posts:
8. Snowshoeing
Snowshoeing is one of the many fun winter activities in Big Sky. It's also a good choice for people who don't know how to ski or snowboard but still want to enjoy the outdoors.
Visiting Big Sky in the winter gave me a glimpse into the surrounding beauty, and it gave me an entirely new appreciation.
If you're looking for something a little different than the typical winter activities of skiing and snowmobiling, book this Big Sky Wilderness and Wildlife snowshoeing tour to experience the Montana backcountry in a different way.
This guided tour provides snowshoes, binoculars for moose and wolf sightings, breakfast, lunch, and snacks.
9. Go Hiking
There are dozens of hiking trails to choose from in and around Big Sky. During my visits, I hardly scratched the surface of the routes available.
One of the most popular and accessible hikes near Big Sky is the Ousel Falls Trail. This 1.6-mile round trip is family-friendly and the falls make for an impressive destination.
Along the way, you'll hike along the Gallatin River, and when you make it to the falls you can climb some stairs to get a better view from above.
Another hike close to town is the Beehive Basin Trail. This hike is full of everything you'd hope for in a mountain hike: panoramic views of the peaks, wildflowers, and an alpine lake as the destination. This 7-mile round trip hike is one of the best Big Sky activities for those looking for an extra challenge.
Even though I've already completed the Beehive Basin Trail once, I'd definitely do it again if it means I can lay out on a rock next to Alpine Lake and take in the crisp mountain air and breathtaking views another time.
If you'd like to do some hiking inside Yellowstone National Park, check out this full-day private hike. The local guides know the best trails for people of all abilities and interests, so they'll be able to choose the perfect hike for you and your group.
10. Fly Fishing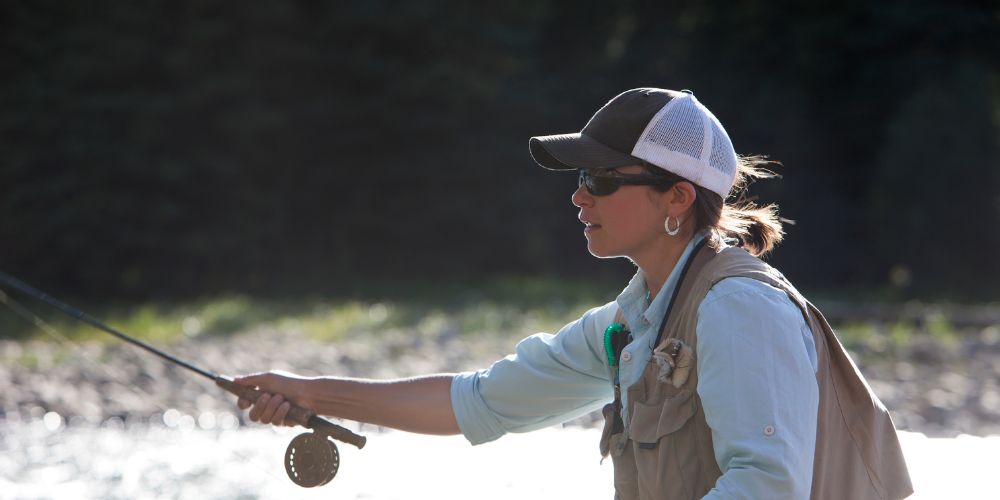 I don't think it would be wrong to say that Big Sky is surrounded by some of the most epic water to fly fish.
The Gallatin River, as featured in "A River Runs Through It," flows right through the Gallatin Canyon, and the Madison and Yellowstone rivers are also close by. These rivers are some of the most important attractions in Big Sky.
I've fly-fished the Gallatin in Big Sky numerous times and every single time I've visited, I've been successful. My favorite time of year to visit is early and mid-June for the salmonfly hatch.
The fish are extra hungry and anxiously await this time of year. My 9′ 5-weight with a dry-dropper rig always seems to land plenty of fish. There are few rivers in the western United States as productive as the Gallatin.
Because of the iconic water, there are fly shops and guide services to ensure you have a memorable experience in Big Sky.
For those who are new to fishing, the guides can teach you everything you need to know and give you a perfect first outing. For the more experienced, you can get into the best sections of water and learn what flies to throw for the particular season.
Book a half-day or full-day trip with Gallatin River Guides and you'll be provided with everything you need: gear, expert guides, and quality instruction.
11. Horseback Riding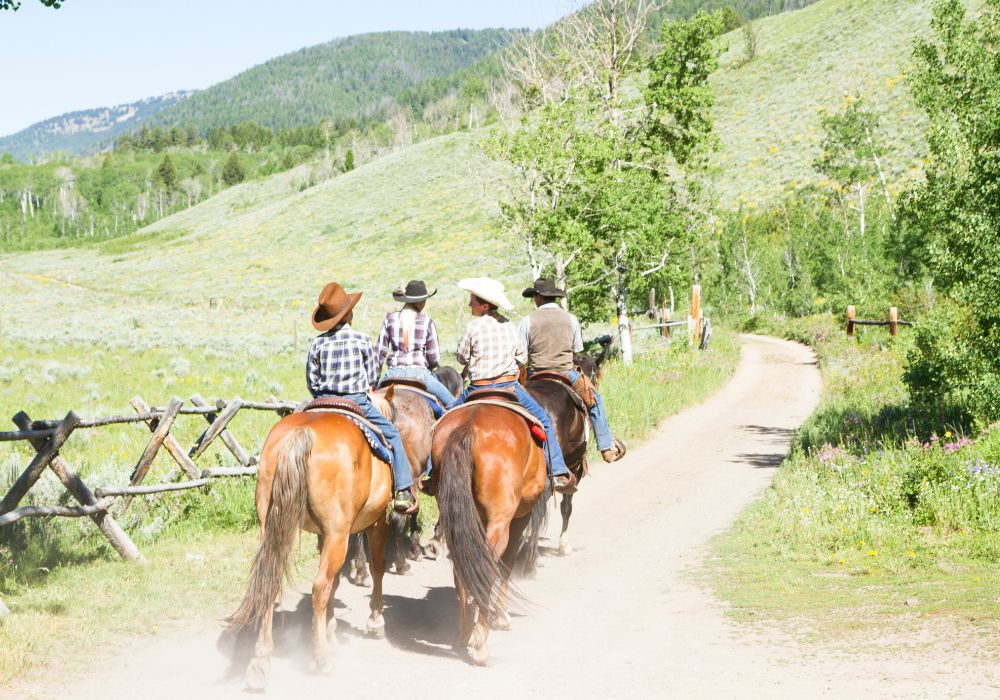 If you love to spend time outdoors but prefer not to do it on your own two feet, horseback riding could be your calling in Big Sky, Montana. With the Lee Metcalf Wilderness and Gallatin National Forest in Big Sky's backyard, the trails and scenery to explore are endless.
In and around Big Sky you can find a horseback riding trip that fits your needs, both for young kids or the experienced riders who want a more challenging run. Many places even offer pack trips where you ride and camp and are provided with three meals a day.
Jake's Horses is a locally owned company just 2.5 miles south of Big Sky that provides shorter day trips and pack trips as well.
If you'd like to go horseback riding inside Yellowstone National Park, check out this full-day tour. After visiting several places on the northern loop, including Norris Geyser Basin and Mammoth Hot Springs, you'll ride horses at Roosevelt Ranch.
12. Go Golfing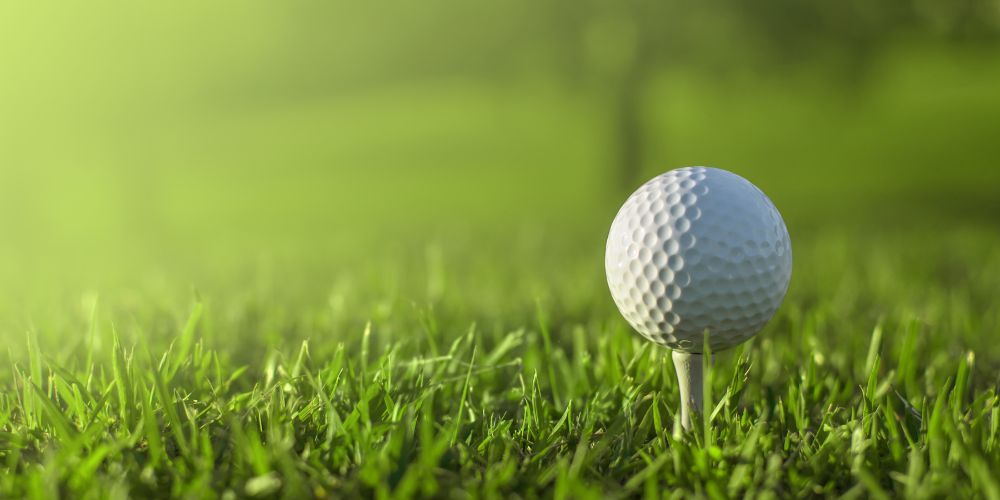 Right in the heart of the Big Sky Meadow lies the Big Sky Resort Golf Course. I remember driving past the course and being struck by its beauty. Surrounded by mountains with tall pines lining the fairways, these 18 holes might be the most memorable you ever play.
This link-style course lies at an elevation of 6,500 ft and your chances of seeing an elk, deer, or moose saunter across the fairway are pretty high.
After you get your round in, head to the full-service pro shop with gear rentals and gear to purchase. After you've checked out the pro shop, get a bite to eat at the Bunker Bar and Grill.
This Arnold Palmer designed golf course is one of the best-known Big Sky attractions.
13. Visit the Historic Crail Ranch Museum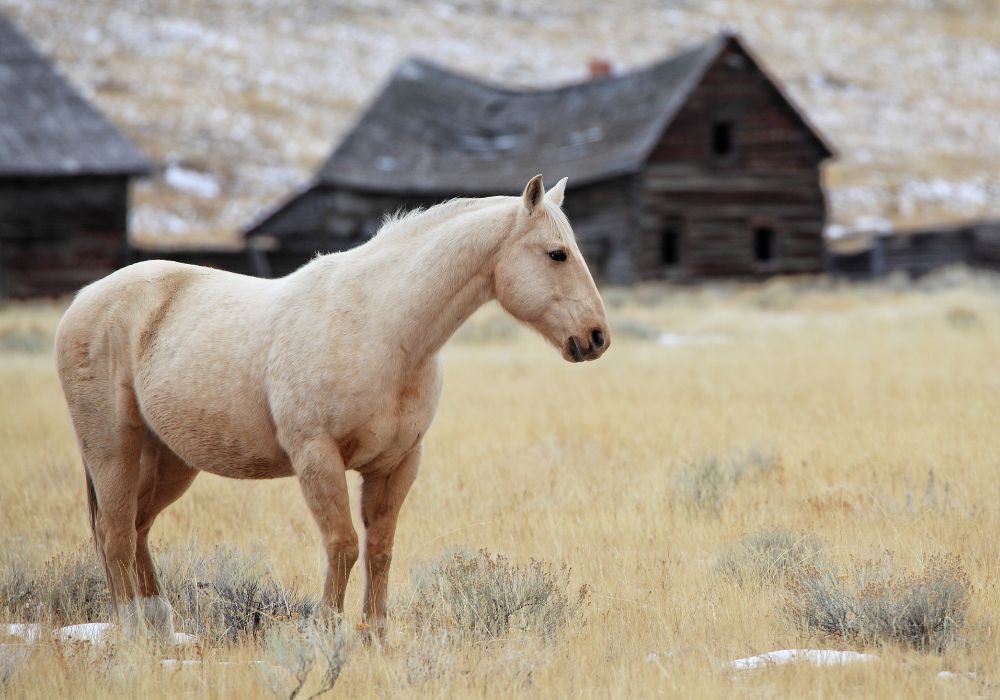 The Crail Ranch Homestead has been preserved and is full of artifacts, photographs, and history about the area dating back to the Native Americans who were present long before the Crail family arrived.
Have you ever wondered what life was like for Big Sky's first settlers? If so, you can have the chance to explore the 1902 homestead of the Crail family – one of the first families to put roots in Big Sky.
To explore the cabin, you can choose a self-guided tour or a guided experience. Check out this website to see when the cabin is open for visitation and for details of local events happening at the museum.
14. Go to Music in the Mountains
Every Thursday from July to September, the Arts Council of Big Sky hosts Music in the Mountains. This event is a free outdoor concert series that brings in some of the best up-and-coming musicians and talented veteran performers.
Starting at 6 pm every Thursday, the concerts take place on Center Stage at Town Center Park.
The impressive venue combined with the wide open Montana sky makes for a perfect summer night activity for locals and tourists alike.
15. Explore Big Sky Resort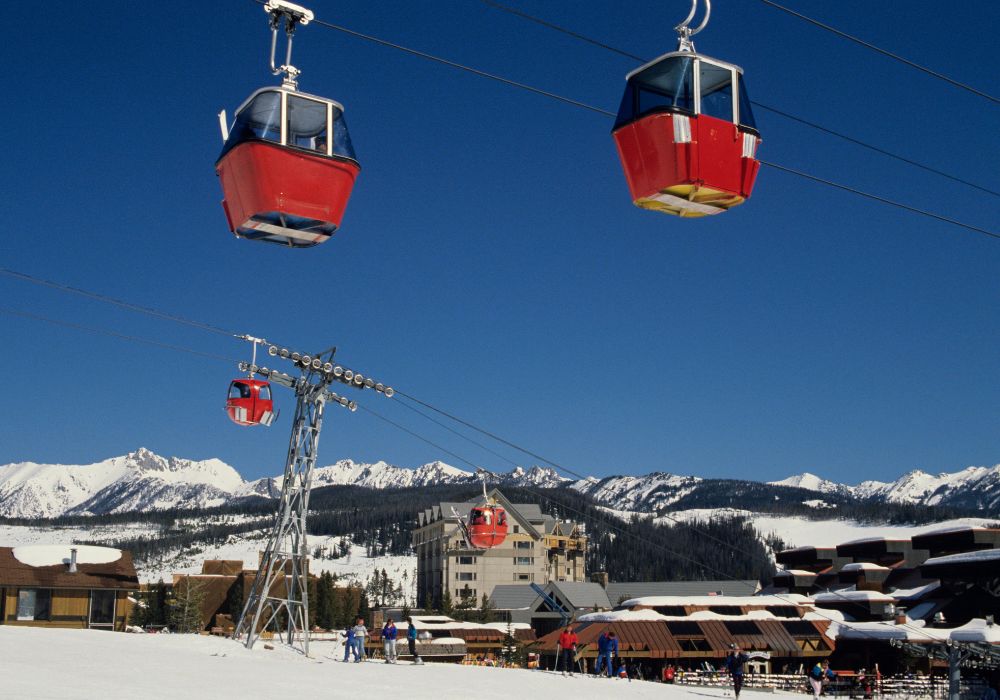 Whether you want to ski, snowboard, take a scenic chair lift ride, explore the downhill bike park and other mountain bike trails, or go zip lining, the Big Sky Resort has it all.
If you plan to do some skiing at Big Sky, consider this awesome service that actually delivers rental gear to your hotel! On top of that, you can skip the line at rental & gear shops at the resort so you can spend more time on the slopes.
Big Sky Resort is most famous for its skiing and snowboarding as it's located at the base of Lone Peak. Lone Peak offers 5,850 acres of terrain to explore, 39 lifts, and 300 named runs.
But, as mentioned, there's much more to do than just skiing at the resort. The kids can enjoy Adventure Mountain which consists of a climbing wall, bungee trampoline, gemstone mining, a giant swing, and mini golf every day in the village from 11 am – 4 pm during the summer season.
Adults can enjoy the spa, shopping, and fine dining.
Staying at the Big Sky Resort sets you up for success for your entire trip as you have close access to any activity you could think of wanting to do.
Quick Travel Itineraries for Big Sky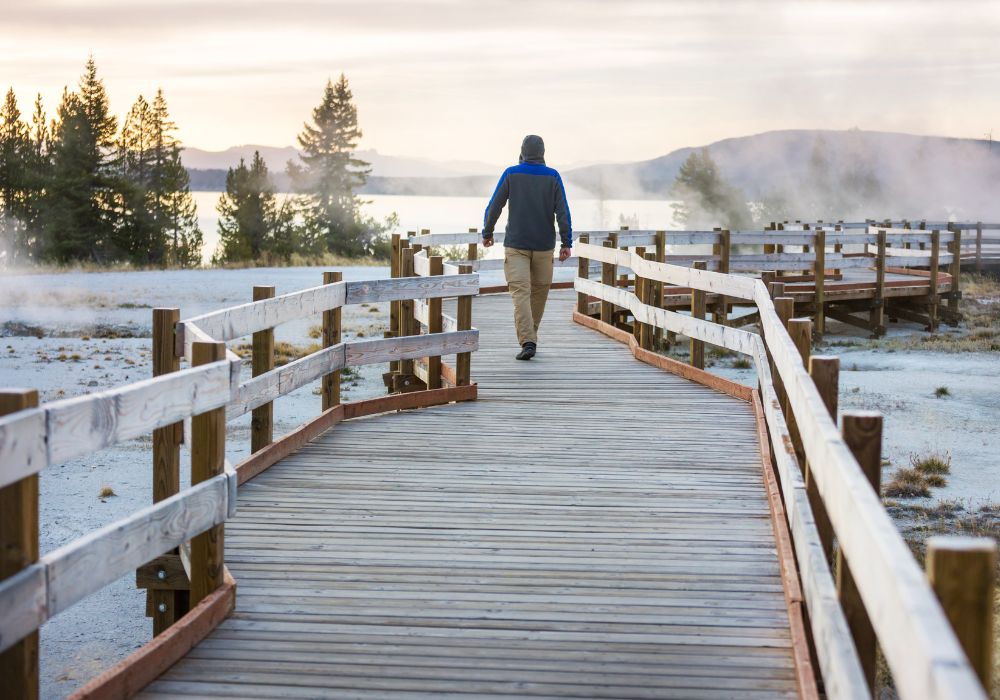 I guarantee that as you anticipate your next trip to Big Sky, you'll have plenty of things on your list that you'll want to see and do. Here are a few itineraries, ranging from 1 day to 1 week in Big Sky, that can help you craft your trip for the best time possible.
1 Day in Big Sky Itinerary
If you have one day in Big Sky, I would suggest spending as much time outdoors as possible and taking in the mountain beauty.
To start the day, hit the trails and complete the 1.6-mile hike to Ousel Falls. Pack some breakfast or snacks to enjoy when you arrive at the impressive falls. After you complete your hike, spend time walking Town Center Ave and popping into the many shops.
After hiking and shopping, you'll be ready to break for lunch to fuel up for the rest of your day. Bunker Deck & Grill is a great option for lunch as it has something on the menu for everyone, and its location on the golf course has amazing views of the mountains.
For the afternoon, you could choose one of many activities. You could spend the afternoon whitewater rafting the Gallatin River or horseback riding through the Lee Metcalf Wilderness.
Finish the day off by star gazing under the grand and majestic Montana sky.
2-3 Days in Big Sky Itinerary
Day 1: I can't think of a better way to start off your time in Big Sky than to start with whitewater rafting. Rafting on the Gallatin River will get anyone in an excited and anticipatory mood.
I booked our whitewater rafting full-day trip in the car the day before we arrived in Big Sky – very spontaneously – and I'm so glad I did.
After a morning on the water getting splashed and taking in the mountain views, spend the afternoon taking in the history of Big Sky. The best way to do this is to explore the Historic Crail Ranch Museum which captures the life of the first settlers in Big Sky.
Day one of your trip will be filled with a balance of thrill and relaxation.
Day 2: You can't visit Big Sky, MT without taking a trip to Yellowstone National Park. With the west entrance of the park just 50 miles away from Big Sky, you won't be disappointed spending a full day (or more) in the national park.
As you enter from the west, drive the lower loop of the park and you'll hit famous destinations like Norris Geyser Basin, Old Faithful, Lake Village, and the Grand Canyon of Yellowstone.
As you drive and take in the views, keep your eyes peeled for wildlife like elk, deer, bison, bear, wolves, and moose.
When you drive back into Big Sky, you'll be exhausted after a full day of exploring and in need of a good night's sleep.
Day 3: Day three is another chance to take in the local beauty – this time by foot. I suggest hiking the Beehive Basin Trail for your morning activity. Hit the trail early and enjoy the views all the way up to the alpine lake.
Once you've arrived at the basin, enjoy lunch on a rock soaking in the sun and relaxing before you make your way down.
For your final afternoon in Big Sky, explore Big Sky Resort. As mentioned earlier, the resort has an activity for everyone: zip-lining, chair lift rides, a spa, shopping, restaurants, mountain biking, and many kid-friendly activities.
1 Week in Big Sky Itinerary
Day 1: Day one of your trip to Big Sky is full of taking in the amazing scenery and exploring the downtown shopping and food scene. Start your morning off with whitewater rafting down the Gallatin River for a full-day trip.
This will be sure to start your trip off with excitement. After you dry off, spend the late afternoon shopping downtown and enjoying dinner at one of the local restaurants. If you're looking for good BBQ and beer, check out the Riverhouse.
Day 2: If you're visiting Big Sky, I highly encourage you to make the drive to Yellowstone National Park. Pack everyone in the car and head to the park to take in some of the most beautiful sights and unique landscapes you'll ever see. On this day trip, explore the lower loop of the park as you won't be able to see everything in one day.
Day 3: After spending a big day exploring Yellowstone, day three will be a bit more relaxing. Start the morning off with a trail ride on horseback taking in the landscape and mountain scenery. In the afternoon, get even more relaxed by visiting Solace Spa and Salon and enjoy a facial or massage.
Day 4: You've probably caught on that the best way to explore Big Sky is to be outdoors. On day 4, you're going to start the day off with 18 holes at Big Sky Resort Golf Course. In the afternoon, rent mountain bikes and explore the many trails, including the downhill bike park at Big Sky Resort.
Day 5: Just one day in Yellowstone National Park isn't enough. Spend day 5 of your trip making the trek back into the historic national park. On day 2 you ventured around the lower loop so today you're going to catch the places you haven't hit yet. This would include the upper loop: Tower-Roosevelt and Mammoth Hot Springs.
Day 6: It's time to get back onto the water. Day six is going to be the day to fly fish. Book a full-day guided fly fishing experience in Yellowstone National Park and learn what flies to throw to be the most successful. No matter your experience level, this guided experience will be sure to bring you joy.
Day 7: You've made it to day 7 of your trip and there are still plenty of things you haven't seen or done in Big Sky. On this final day, spend the morning hiking. Take it easy and do the 1.6-mile route to Ousel Falls or challenge yourself and make the 7-mile round-trip journey to Beehive Basin. After spending the morning hiking, relax a little and explore the Historic Crail Ranch Museum.
Where to Stay in Big Sky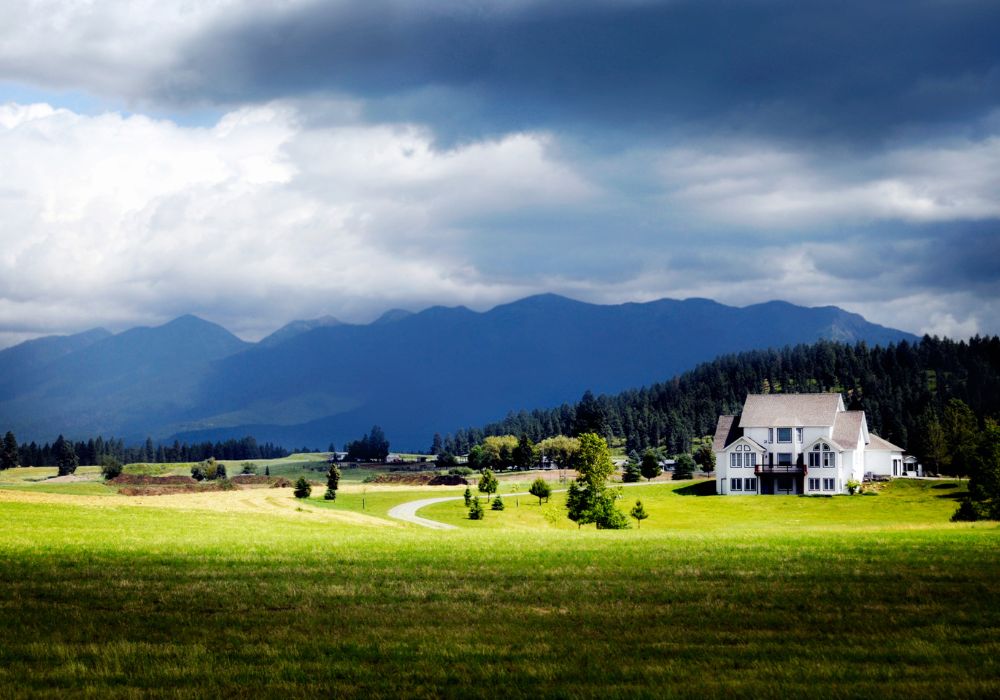 One of the best options for where to stay in Big Sky is the Big Sky Resort, but there are other places too. These are a few of the best neighborhoods in Big Sky for tourists.
Downtown Big Sky – Best for Nightlife
If you want to be able to wander around downtown after your long day in the wilderness, then be sure to choose one to stay in the heart of downtown.
There are a variety of great hotel and Airbnb options. Plus, you'll be within walking distance of all the great restaurants and bars that downtown Big Sky has to offer. 
Check out this townhome downtown for your stay that's big enough to sleep a few couples or a family.
Northwest Big Sky – Best for Families
If you're looking for a full home to rent that's close to all of the amenities, then be sure to stay in northwest Big Sky. You'll have room to move around and benefit from plenty of privacy for family get-togethers. 
Check out this house that is large enough to fit your family comfortably.
South Big Sky – Great for Adventurers
If you're the type who wants to be close to the action and are ready to hop in your car and explore, then southern Big Sky is for you. You're close to Highway 191, plus, there are all sorts of new homes for you to book your stay in. 
Check out this gorgeous home that has plenty of room for two full families.
Best Restaurants in Big Sky
Don't miss these great places to eat in Big Sky:
Horn and Cantle
Horn and Cantle is a must-try for any Big Sky visitor. Located at Lone Mountain Ranch, this restaurant is everything great about Montana cuisine. You have quite a bit of game as well as a nice mix of salads and appetizers. Make sure you try the cedar plank trout when you visit – it's a must.
It's by no means a cheap restaurant, but I beleive it's worth it. The average entree here is around $60.
Riverhouse BBQ
If you're looking for a more affordable option, then try Riverhouse BBQ. The barbecue here is extremely good, and it's a favorite spot for families. There's often live music and the atmosphere is suitable for all types. You'll receive generous portions and phenomenal service. 
Make sure you try the brisket, coleslaw, and cornbread. An entree is only around $15 to $20.
Olive B's and Big Sky Bistro
Olive B's is a casual American-style eatery with a nice selection of beer and cocktails. You'll find something for everybody, plus it's open for breakfast, lunch, and dinner.
The local selection of foods is wonderful. It's on the pricey side with most entree options around $50, but the food is well worth it. Be sure to try the elk medallions.
Things to Do in Big Sky: FAQs
Still have some questions about what to do in Big Sky? Here are some answers to commonly asked questions about visiting Big Sky.
What is Big Sky known for?
Big Sky is well-known for a variety of things. In the summer, world-class fly fishing on the Gallatin River and hiking in the Custer-Gallatin National Forest are popular Big Sky activities. In the winter, the skiing at Big Sky Resort is absolutely amazing. The high mountain peaks, amazing wildlife, and unique amenities make it the perfect mountain town.
When is the best time to visit Big Sky?
The best time of year to visit Big Sky is heavily dependent on your preferences for activities! In the winter, Big Sky is almost always busy due to the world-class skiing, and the town can feel somewhat crowded. However, in the summer when the snow has melted, you can spread out on the thousands of miles of nearby trails and find a place to stay in a local campground. My personal favorite time to visit is in the early summer.
Is Big Sky worth visiting in the summer?
Yes, Big Sky is a blast to visit in the summer. Each month offers its own fun and unique activities. Early summer has cooler weather and fewer tourists, but also fewer options in terms of high elevation exploration due to the snowpack. As the summer progresses, mountain peaks become more exposed, and your opportunities to explore grow even more.
How many days do you need in Big Sky?
In Big Sky, you should book anywhere between 3 and 7 days to explore. You can easily fill all of those days, and you need at least three full days to make your trip worth it. You'll want to explore the local eateries as well as the lodge. You may also want to journey down to Yellowstone National Park. Every time I visit I wish had one or two more days to get in every possible thing that sounds fun!
Is there sledding and tubing at Big Sky?
There are several local parks near Big Sky that have sledding and tubing hills. Plus, since so much of the area surrounding Big Sky is national forest, you get an opportunity to create your own sledding and tubing hills if you're willing to put in the work.
Is Big Sky expensive for skiing?
Skiing isn't overly expensive at the Big Sky Resort. For an adult (15-69), a full-day pass ranges from $90-175, depending on the time of year. Discounts are available for seniors (70+) and children under 14. Also, you can save money by buying advance tickets online.
Now You Know What to Do in Big Sky
Big Sky, Montana, is the gateway into some of the most beautiful landscapes in the entire United States. You have amazing wildlife viewing, sightseeing, and outdoor adventures. No matter the time of year you visit, you'll find yourself with days and days of activities.
Big Sky is in my top 10 places to visit in the country for so many reasons. The surrounding beauty and isolation are hard to find anywhere else in the United States.
Planning to visit other areas in Montana?
Like This Article? Pin It!