Along the northern tip of the Muara Tebas Peninsula is a small wildlife gem, the Bako National Park. Surrounded by a vast variety of vegetation and well-marked trails, the Bako National Park Tour has got to be on your bucket list. Wrapped within 27 square kilometers of land, the park may seem small at first, but your experience here will be well remembered. On this excursion, you are sure to come across different species of monkeys, bearded pigs, squirrels and much more!
Facts about Bako National Park
Image Source
If you're planning to stay a few days in Bako National Park located in Malaysia or even want to explore it for a day, here are a few things you must know before you pack your bags.
Best time to visit: If you're looking to experience the Bako National Park Day Trip at it's best, then a good time to visit would be between the months of March and October. Traveling during this time, you will be able to avoid the rains. This would also be a good time if you plan to stay for a night or two at the park.
Ideal duration: A lot of people visit the Bako National Park for a day trip and then wish that they had stayed the night. Spending at least one night at the park is an experience on its own. You can choose to stay at the Bako National Park accommodation. Hiking during the evening, you will see a lot more of the wildlife.
How to reach Bako National Park: To get to Bako National Park from Kuching, you can take the bus which will take about 45 minutes to an hour. You can also board a minivan from the same place as a bus, however, it will take you a lesser time to reach the park if you choose to travel from the minivan. You can also choose to get here from a taxi.
Location: Muara Tebas Peninsula, Sarawak, MalaysiaArea: 27 sq kmDistance from Kuching: 23.6Established: 1957Average footfall: 35000 per yearFamous for: Treks and trailsNearest Airport: Kuching Airport which is about 29 km away from the park.
Things to do at the Bako National Park
While you're amid the wilderness of Bako National Park, you must try some of these soul-stirring and thrilling things.
1. Go on a trail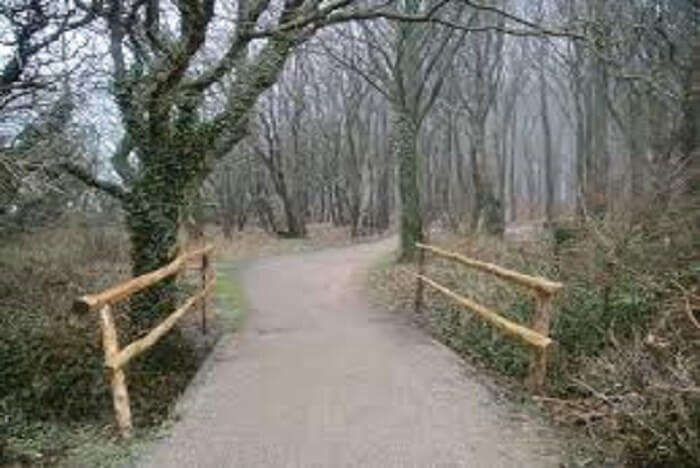 Image Source
With 16 color-coded trails to choose from, this is the highlight of the park. Whats more? You don't need a guide, go around exploring the trails on your own. On your path, you will come across some natural waterfalls and pools where you can go in a for a little dip. The Telok Pandan Besar, Paku and the Telok Pandan Kecil Trail are among some of the popular trails if you're on a day trip.
Must Read: Shopping In Georgetown Penang: 7 Best Places To Buy The Best Of Everything in Malaysia
2. Take a boat trip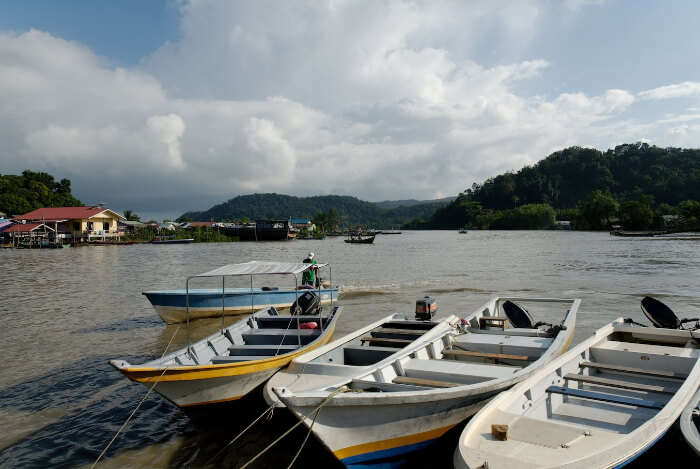 Image Source
Most of the trails in the Bako National Park Tour are as long as three hours, but some of them even go up to seven hours. Most of the longer trails have boat options where you can get picked up on a boat to get back to your destination. This is surely something one must try at the park.
Suggested Read: Malaysian Cuisine: 10 Delicacies Which Will Let You Taste The Authentic Flavors Of Malaysia!
3. Visit the Beaches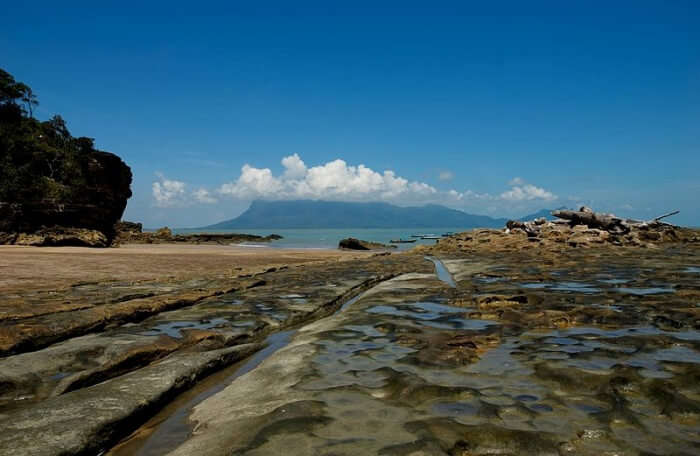 Image Source
There are a number of beaches within the Bako National Park, make sure you take in the fresh air at the shore. With forests surrounding you, you will feel quite refreshed by the beaches! Not all the beaches are safe for swimming though, so make sure you ask before you hop in for a swim.
Suggested Read: 8 Serene Lakes In Malaysia Which Cannot Be Missed On Your Next Getaway!
4. Spot the wildlife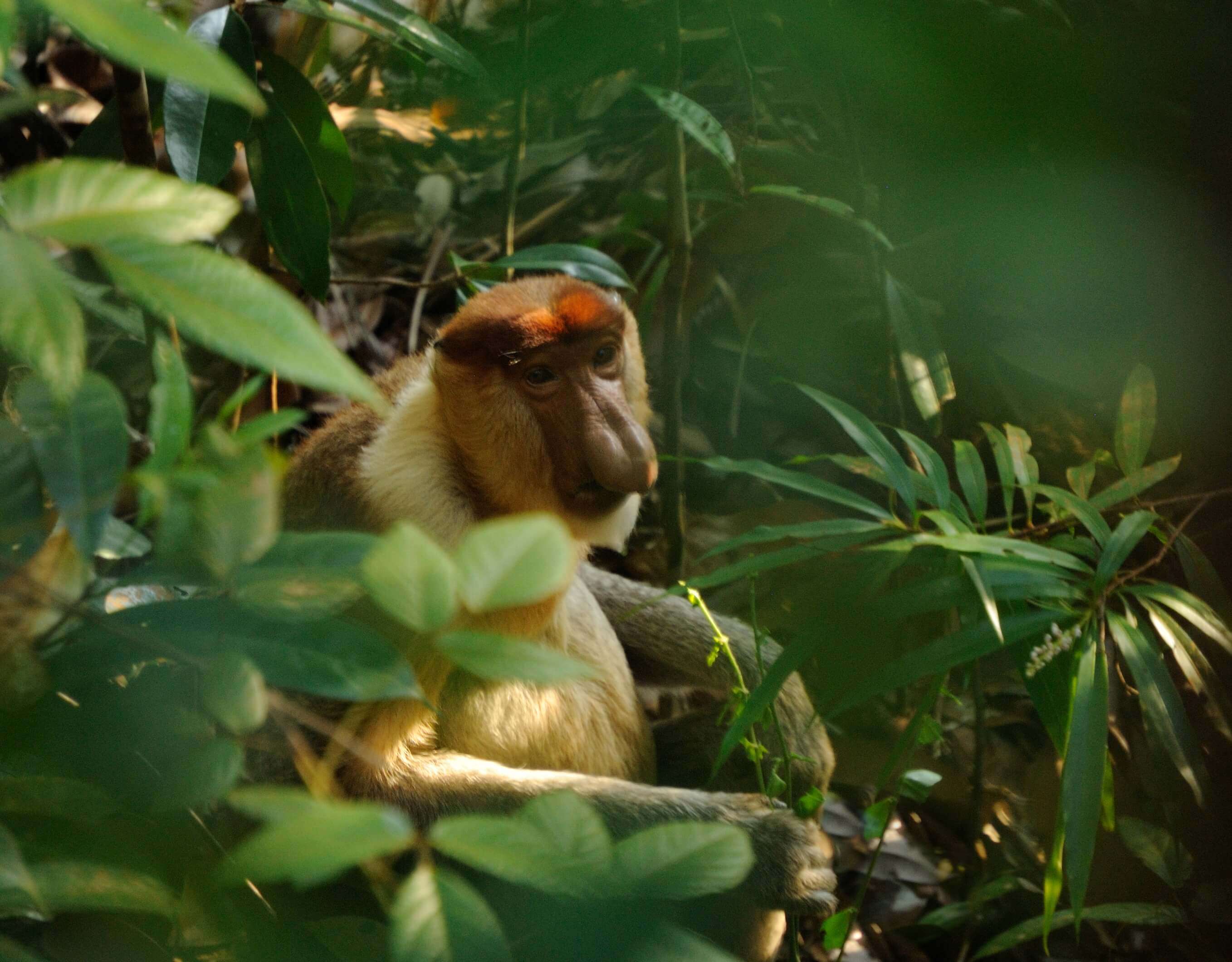 Image Source
If you're spending the night at the Bako National Park, then you can go on the night walk, and just explore the park during the night time. You might even come across the rare Proboscis Monkey during the night. At this point, you can hire a guide since they are quite experienced and know a lot about the park and will help you spot the variety of wildlife here.
Suggested Read: 6 Best Things To Do In Taiping On Your Next Fun-Filled Vacation In Malaysia
5. Visit the Pulau Lakei Island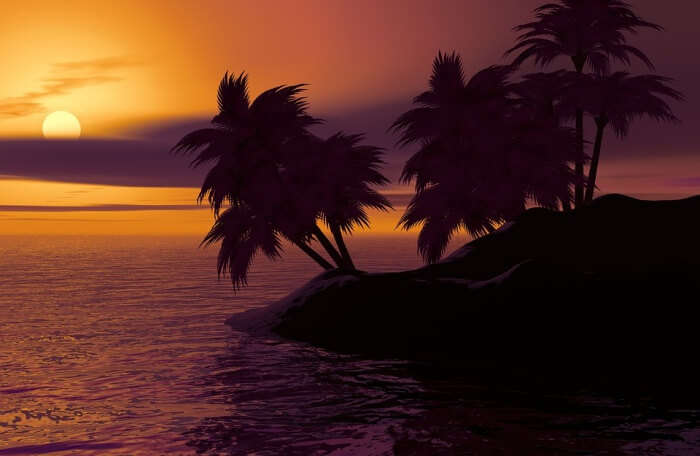 Image Source
A major attraction at the Bako National Park in the Lakei Island. It is known for its beautiful white sand beach. You can spend some time here and just sit back and relax from all the hiking. You'll come across some rock paintings here that you must surely see. To get to the island, you will hop onto a boat accompanied by a boatman who will take you to the island.
6. Spend a day among the flora and fauna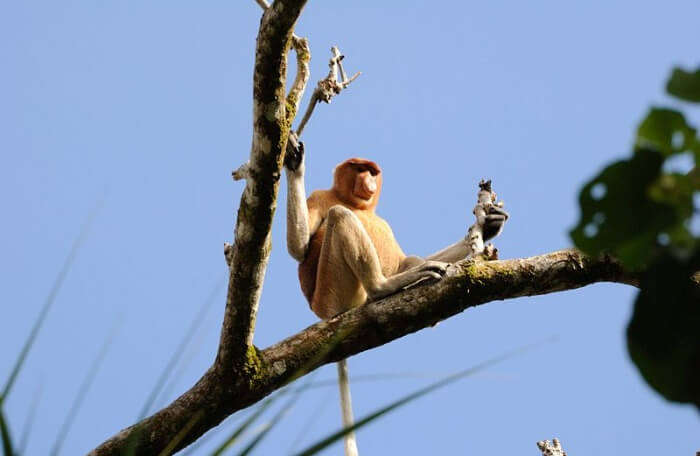 Image Source
While it is also possible to visit the National Park for a day trip, the true experience is by spending at least one night here. There are enough trails here that you could stay for three days if you wish to. The flora and fauna here, are quite a sight too. With over seven different types of ecosystems, there are so many types of vegetations that you'll get to see. A wonderful place to bring your kids as well!
Suggested Read: Turtle Island National Park: A Guide To Explore The Best Of Wildlife In Malaysia
Places to stay in Bako National Park
The Bako National Park has its own accommodation in the form of chalets. The park also has a running cafeteria for the guests. For the Bako National Park accommodation price and other details, you will have to book in advance. They have a hostel system as well, however, some guests may prefer to stay in hotels nearby.
1. Cove 55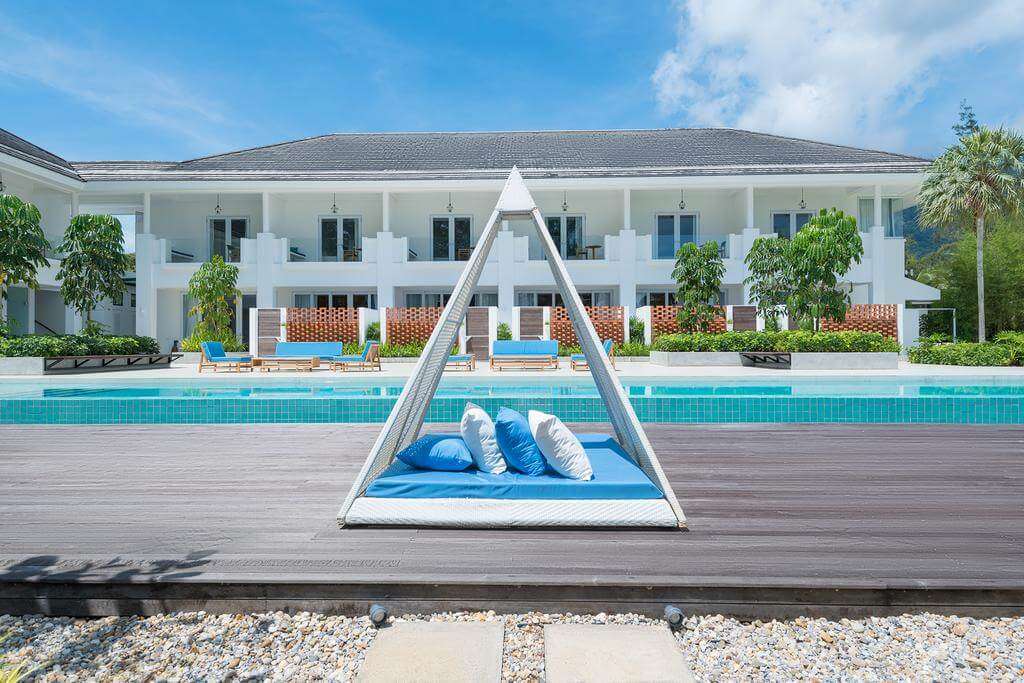 Image Source
Cove 55 is a well-admired hideaway in Sarawak with great amenities and luxuries. With free wifi, breakfast, room service and pool, this is quite popular among visitors. It is a boutique hotel that is sure to enhance your stay in Kuching.
2. The Village House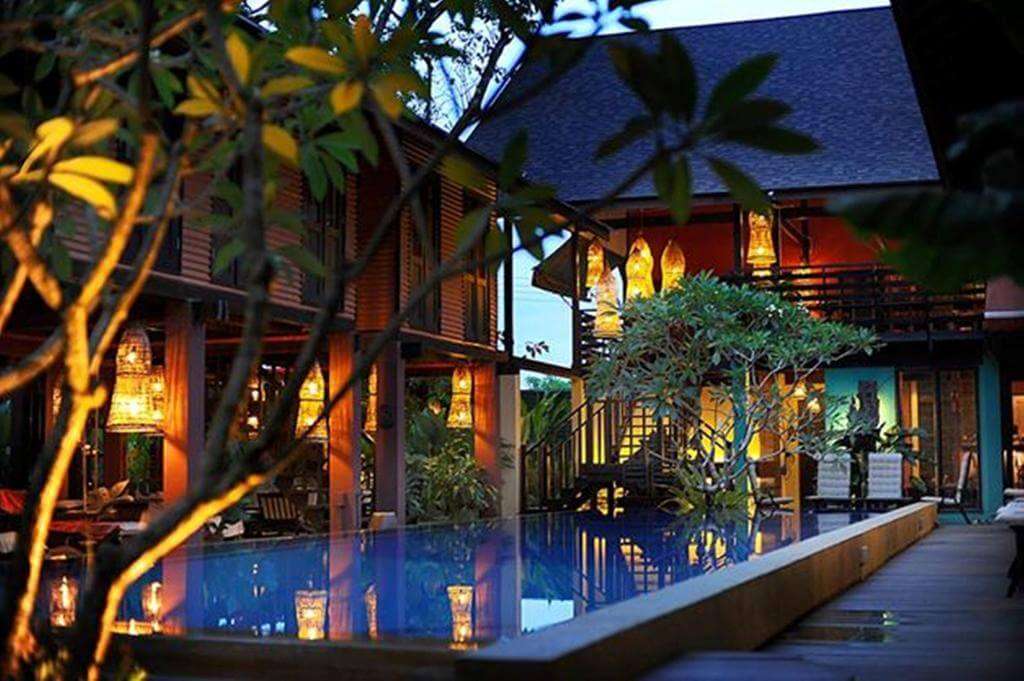 Image Source
Situated at a distance of 16.8 km away from the Bako National Park, this is another great option for guests visiting the park. The hotel also has its own restaurant called Ginger Restaurant where guests can enjoy delicious meals.
Suggested Read: 8 Places To Visit In Georgetown That Make Penang A Jewel In Malaysia's Crown
3. Budget Umi Home Stay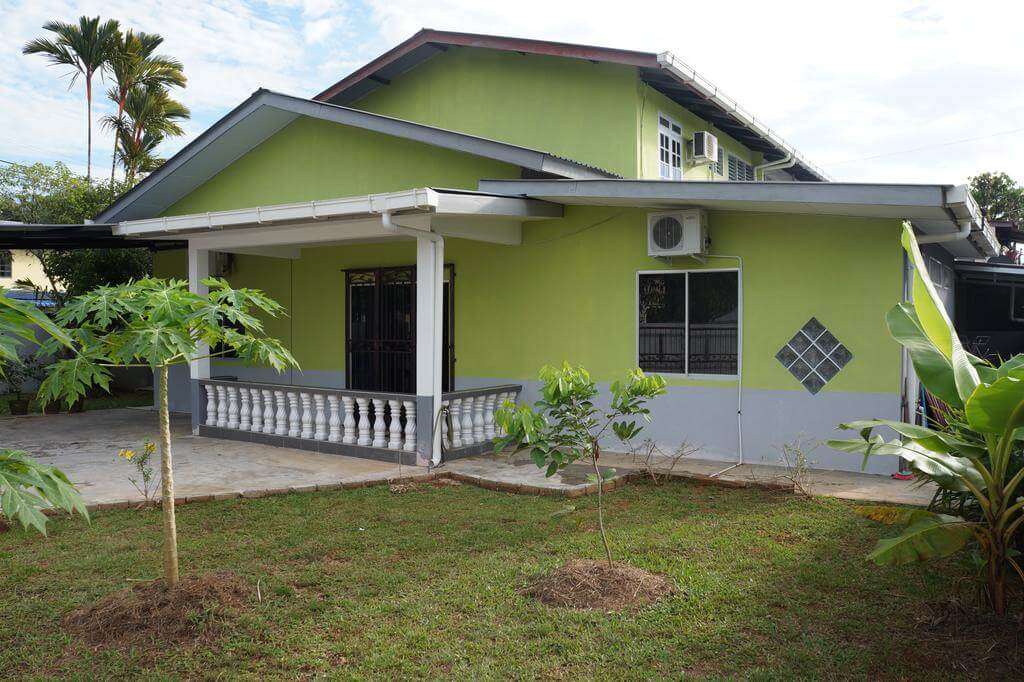 Image Source
If you're on a budget and are looking for a homestay, then a good option would be the Umi Home Stay that offers clean and comfortable rooms. It's a popular choice among travelers looking to stay near the Bako National Park.
Tips while visiting Bako National Park
While visiting the Bako National Park, there are some things that you should keep in mind:
If you're going to stay at the Bako National Park hostel, then book in advance of your travel. Last minute bookings are quite rare.
Carry mosquito repellant if you're going to be spending the night.
You will want to have enough cash during your stay at the park.
Make sure to ask before you step into any waterbody, not all water bodies are safe for swimming
Carry a change of clothes whether or not you choose to spend the night.
Further Read: Mount Kinabalu National Park: Get Closer To Nature On Your Next Malaysian Holiday!
If you're planning a trip to Malaysia, then make sure you stop by this rare gem. Spending some time among nature will refresh and rejuvenate you to the most. If you're coming with children, then they are sure to have a really good time too!
People Also Read:
Crocker Range National Park Similajau National Park Mount Kinabalu National Park
Looking To Book An International Holiday?
Book memorable holidays on TravelTriangle with 650+ verified travel agents for 65+ domestic and international destinations.