Liverpool holds a special place in my heart, especially as it's where I lived for the first four years of my life. My family still resides there now, and I return to see them pretty frequently.
I've spent many a day in Liverpool cafes, as they're a great place to pass the time while waiting for friends or family members to finish their working days. The coffee culture in the city is ever-developing, meaning there's an incredible array of cafes and coffee shops to visit. It's also a growing digital nomad hotspot.
So, without further ado, here's my list of the best cafes in Liverpool:
Best Cafes and Coffee Shops in Liverpool
There are so many unique cafes in Liverpool that it would be difficult to list them all here. To compile my favorites, I've chosen cafes and coffee shops based on the quality of their drink/food menus, the variety of items available, the location, my own experiences, and customer reviews.
1. Rococo(Best Cafe in Liverpool Overall)
If you're looking for great coffee, friendly service, and tasty food options, Rococo is the place for you. From the outside, Rococo's looks rather small, but when you step inside you'll find plenty of cozy rooms and sections to sit in.
Sit down and soak up the buzzy atmosphere, made all the more enjoyable by bare-brick walls, warming decor, and an interior dating back to the 1850s. You can sit and work away on your laptop – I tend to when I'm here, usually with a tasty plate of cheese on toast in front of me!
Rococo Information
Address: First Floor, 61 Lord St, Liverpool L2 6PBPhone: +441512274822Operating Hours: 9 am – 6 pm Mon-Sat, 10 am – 6 pm SunMust-Try Items: Cheese on Toast, Toasted BLT, Flavored LatteAverage Cost: $2.50-4.50 per coffee, $6-12 per breakfast dish, $8-10 per lunch itemWebsite: https://rocococoffeeliverpool.com/
2. Lucy In The Sky Coffee Shop(Best for Quirky Vibes)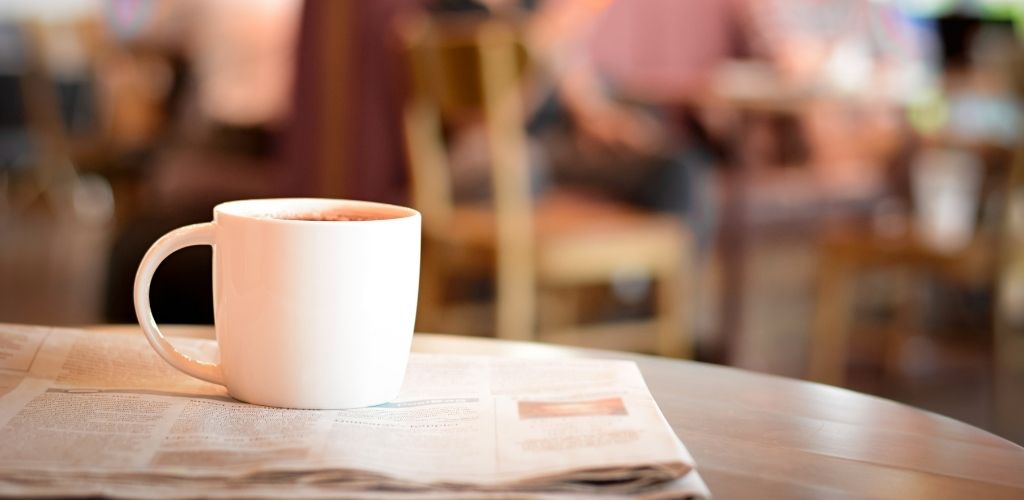 If you're looking for great service, quirky menu items, and a good brew, you'll find it at Lucy in the Sky, one of the more unique cafes in Liverpool. Owner Lucy (see what they did there) serves up everything from espressos to homemade Scouse, (a hearty stew perfect for colder weather).
If you're after something to make your Instagram followers do a double take, be sure to order "Our Scouse Shake" and receive a milkshake served in a mini wheely bin… that's a trash can to me and you. Grab a coffee and people-watch, or take in the chic decor and neon signs.
Lucy in the Sky Information
Address: Unit 2, Imperial Court, Exchange St E, Liverpool L2 3PQPhone: +441512369447Operating Hours: 9 am – 3 pm Mon-Fri (excluding Wed, 9 am – 3:30 pm), 9 am – 2 pm Sat & SunMust-Try Items: "Our Scouse Shake", Americano, ScouseAverage Cost: $3-$4 per latte, $8-10 per main, $1.50-$4 for sidesWebsite: https://www.facebook.com/lucyintheskyliverpool
3. Lovelocks Coffee Shop(Best Dog-Friendly Cafe)
This homey cafe is one of my favorites in Liverpool, especially as it features chilled corners to sit on your laptop and crack on with work with a coffee and slice of cake for company. The simplistic yet stylish decor makes it a tranquil hangout spot, while the coffee itself is ground in-house and is always delicious.
Their food menu is simple yet tasty – their peanut butter, banana, and pecan toast is my go-to for a morning energy boost. Furry friends are also allowed here, making Lovelocks one of the best dog-friendly cafes in Liverpool. Another reason it's a favorite of mine – getting to pet dogs!
Lovelocks Coffee Shop Information
Address: 27 Old Haymarket, Liverpool L1 6ERPhone: No contact number – find them on Instagram to get in touchOperating Hours: 8 am – 4 pm Mon-Fri, 10 am – 4 pm Sat, closed SunMust-Try Items: Cortado, Peanut Butter, Banana & Pecan Toast, Homemade CakesAverage Cost: $3-4 per coffee, $6-10 per breakfast dish, $3 per slice of cake Website: http://www.lovelocks.coffee
4. Bold Street Coffee Shop(Best for Specialty Coffee)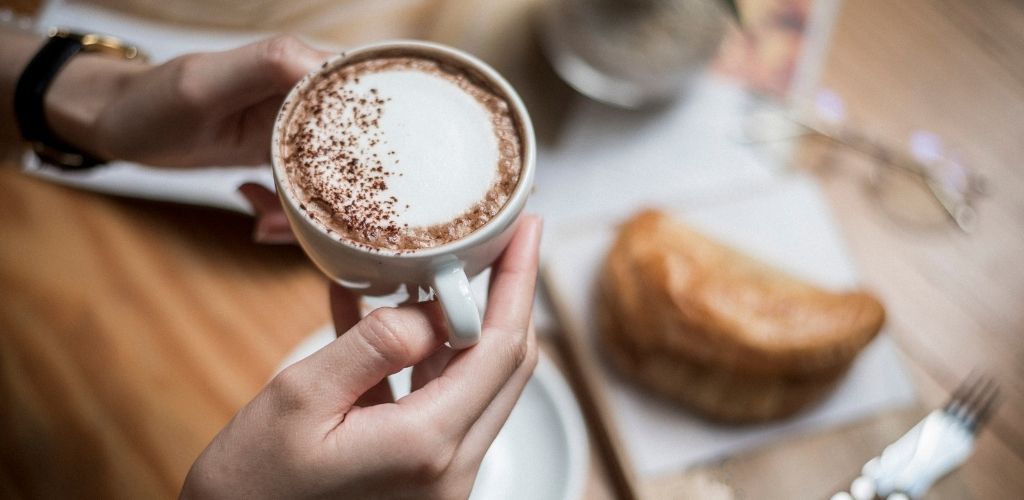 Situated in the heart of Liverpool, Bold Street Coffee Shop is a firm favorite among locals. You'll find a rotating blend of specialty coffees, meaning you can try something new each time you visit.
Pair your coffee with a homemade sandwich, an all-day breakfast, or a sweet treat. You're well catered for here if you're vegan – there are plenty of menu options for you to choose from, plus alternative milk for drinks. Bold Street has recently expanded into Manchester, so be sure to head here if you're in the area.
Bold Street Coffee Shop Information
Address: 89 Bold St, Liverpool L1 4HFPhone: No contact number – email them here for more informationOperating Hours: 8 am – 6 pm Mon – Sat, 9 am – 5 pm SunMust-Try Items: Sausage Butty (a British staple), Flat White, Vegan BuoyAverage Cost: $4-5 per coffee, $7-12 per breakfast dish, $2-4 per sideWebsite: https://www.boldstreetcoffee.co.uk/bold-street-liverpool/
5. Thoughtfully Cafe(Best for Latte Art)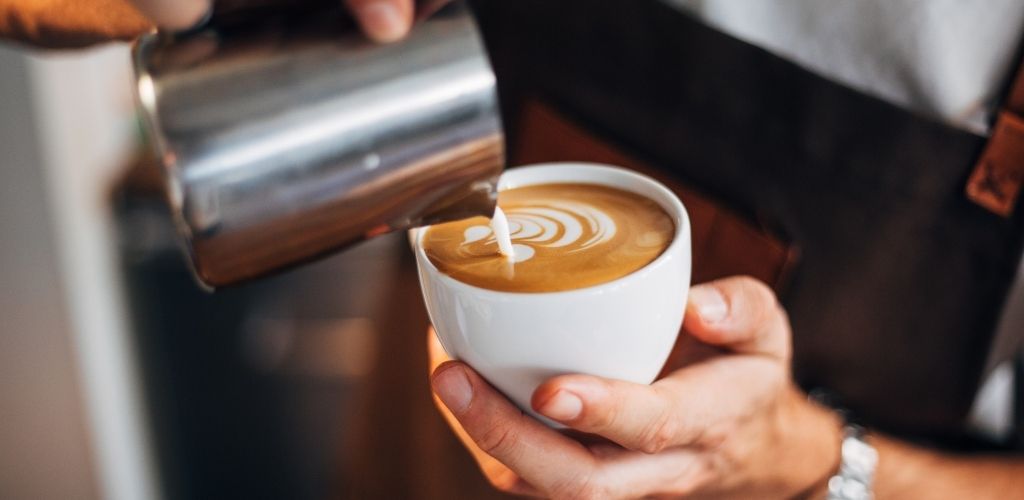 Relatively new on the scene, Thoughtfully Cafe is a quaint cafe that serves up some of the best coffee in Liverpool, with specials offered throughout the year. This autumn, for example, you can try a homemade blend of dark brown sugar, spice, and citrus in your coffee topped with Halloween-themed pumpkin latte art.
Whether you sit inside or outdoors, expect chilled vibes and lots of greenery. Their pastries are baked in-house and are a hit with customers, as are their fresh-baked sandwiches ranging from bagels to halloumi toast.
Thoughtfully Cafe Information
Address: 15 Cleveland Square, Liverpool L1 5BEPhone: No contact number – find them on Instagram hereOperating Hours: 10 am – 6 pm Mon-Sat, 10 am – 4 pm SunMust-Try Items: Seasonal Coffees, Almond Croissants, ToastiesAverage Cost: $3-$5 per latte, $7-10 per sandwich, $8 for breakfast bowls Website: https://www.thoughtfully.cafe
6. Key Lime Coffee(Best for Breakfast)
Just a few minutes walk away from Liverpool's central station, you'll find Key Lime Coffee, an independent cafe offering a range of specialty coffees and a lengthy breakfast menu. The cafe has gained a reputation among locals as the place to go for a fresh, hearty start to your day… so says my Liverpudlian Grandad!
With a mix of English and American dishes to choose from, you're sure to find something to satisfy your taste. One thing I love about this place is that if you're in a rush or want to grab a bite to take on your train journey, you can ring ahead and have your order prepared and ready to go for pickup – it's a lifesaver!
Key Lime Coffee Information
Address: 178 Market Way, Liverpool L1 1NG. Phone: +441517080404Operating Hours: 9 am – 5 pm Mon-Sat, 9 am – 4 pm Sun.Must-Try Items: The Full English, The New York Steak & Eggs, Specialty French Press coffeeAverage Cost: $3.50 for coffee, $10-12 per breakfast dish, $9 for American pancakesWebsite: http://www.keylimecoffee.co.uk
7. Neighbourhood Coffee Roasters(Best Coffee Roasters in Liverpool)
Okay, so technically this isn't a coffee shop as you know it, but rather a shop that sells coffee in Liverpool. The shop's location in an industrial estate may seem offputting, but look beyond the no-frills warehouse and you'll be rewarded with delicious coffee at a reasonable price.
The Liverpool-based coffee roaster supplies many of Liverpool's cafes with their coffee, but by going direct, you can brew your own beans by the packet, with an incredible array of flavors and roasts available.
Staff are uber-knowledgeable and will help you choose the right coffee for you. Order a blend or two and enjoy your choice from the comfort of your hotel, home, or any place else your feet may take you.
Neighbourhood Coffee Roasters Information
Address: Sandon Industrial Estate, Unit 22, The, Sandon Way, Liverpool L5 9YN.Phone: +441512366741Operating Hours: 10 am – 4:30 pm Mon – Fri, closed Sat & SunMust-Try Items: 'Espresso Yourself', 'All The Single Lattes', 'Kiss From A Roast'Average Cost: $15-40 per bag Website: https://www.neighbourhoodcoffee.co.uk
8. Cafe Lucaya(Best for Working)
Cafe Lucaya is, in my opinion, one of the best cafes to work from in Liverpool. This charming, relaxing cafe is filled with plants, ferns, and comfy sofas across two floors. It has everything you need to park up and spend the day working away productively.
The vast amount of space means that you're fine to sit and study, work, read a book, or just chill out with a coffee and a comforting bite to eat. This is the perfect spot to visit when the weather is chilly out – grab a soup and a sandwich and leave feeling both warm and content.
Cafe Lucaya Information
Address: Tower Bldg, 22 Water St, Liverpool L3 1BH.Phone: +441512367036Operating Hours: 8 am – 4 pm Mon-SunMust-Try Items: Soup of the Day, Poached Eggs, Jacket Potato (another British cafe classic)Average Cost: $3-4 per coffee, $3-12 for breakfast dishes, $8-10 for lunch items Website: https://cafelucaya.com
9. Rubens Coffee Albert Dock(Best Cafe in Liverpool with a View)
Albert Dock is somewhat of an institution in Liverpool, and there's no better place to see it than from Rubens Coffee. This is a go-to spot for my Grandad and me, and the outdoor tables are the perfect place to savor coffee imported from South America and fill up on fresh snacks and cafe fare, all with views of the water.
Liverpool, like most cities, is prone to chillier weather. Rubens have it in hand though and have blankets available for visitors, who can use them to cozy up and enjoy the waterfront. After taking in the views, you're in a great location to explore the rest of Albert Dock; home to museums, galleries, shops, bars, and restaurants. Be sure to learn about its history while you're there.
Rubens Coffee Albert Dock Information
Address: Unit 20-21b, The Colonnades Albert Dock, Liverpool L3 4AF.Phone: +441517077909Operating Hours: 8:30 am – 4 pm Mon – Thu, 8:30 am – 4 pm Sat & SunMust-Try Items: Homemade Cakes, Premium Roasted Coffee, Fresh SoupAverage Cost: $3-5 per coffee, $7 for homemade soup, $3-5 for a slice of cakeWebsite: https://albertdock.com/food-drink/rubens
10. COFFI(Best for Simplicity Done Well)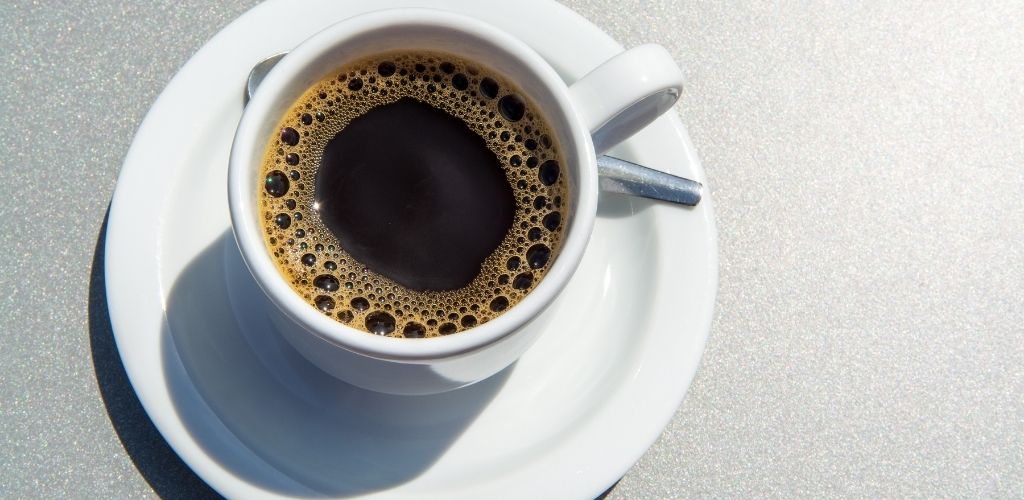 COFFI is frequently recommended to me as one of the best coffee shops in Liverpool, and yet I've still to visit! This simple yet chic coffee shop is known for its ever-changing house blend, homemade pastries, and its small plant shop that resides on the top floor.
Exposed brick walls, hanging plants, and elegant furnishings make this a hip venue and a weekend favorite among Liverpudlians. Their sandwiches look divine too – it's definitely next on my 'must-visit' cafes in Liverpool.
COFFI Information
Address: 8 Pilgrim St, Liverpool L1 9HB.Phone: No contact number. Find them on Instagram here. Operating Hours: 8 am – 4 pm Mon-Fri, 9 am – 4 pm Sat, 10 am – 4 pm SunMust-Try Items: Homebaked Sandwiches, Pastry Selection, House Blend CoffeeAverage Cost: $3-5 per coffee, $8-10 per sandwich, $3-5 per pastryWebsite: https://www.instagram.com/coffiliverpool
11. COFFEE & FANDISHA(Coolest Coffee Shop in Liverpool)
The self-acclaimed 'coolest independent coffee shop' in Liverpool lives up to its name, thanks to its quirky exposed brick exterior adorned with art, and modern yet simple interior. This a great place to work from, or simply visit to soak up the ambiance.
Sit yourself down at the minimalistic tables lit with hanging lamps and tuck into a variety of dishes ranging from topped sourdough to tasty sandwiches and açaí bowls. The menu changes with the seasons, meaning there's something to suit every palate.
COFFEE & FANDISHA Information
Address: 5 Brick St, Liverpool L1 0BL. Phone: No contact number. Find them on Instagram here. Operating Hours: 9 am – 4:30 pm Mon-Fri, 10 am – 4 pm Sat & SunMust-Try Items: Açaí Bowl, Sourdough Toasties, Oyster Mushroom ToastAverage Cost: $3-5 per coffee, $8-15 for main dishes, $3-5 for pastriesWebsite: https://www.instagram.com/coffeeandfandisha
12. Sass Cafe(Most Instagrammable Cafe)
Don't visit Sass Cafe if you have a headache – the bright pink walls, tables, chairs, wall signs – well, everything – will most definitely not help! If you're looking to spruce up your Instagram feed, though, this is the place to do it.
Liverpool's brand-new, super aesthetic cafe serves up picture-worthy dishes, as well as drinks ranging from coffees to mocktails and iced teas. Not sure what to go for? Ask the helpful staff, who will be more than happy to offer their insight.
Sass Cafe Information
Address: Silkhouse Court, Tithebarn St, Liverpool L2 2LZ. Phone: +441512612329Operating Hours: 9:30 am – 6 pm Mon-Fri, 9 am – 7 pm Sat, 9 am – 6 pm SunMust-Try Items: Breakfast Bun of the Day, Pesto Chicken Sandwich, Pastel de NataAverage Cost: $2-5 per coffee, $10-12 per main, $3-4 per pastryWebsite: https://www.cafesass.com
13. Mother Espresso(Best for Flat Whites)
Okay – admittedly, I've never had a flat white before, but all of my friends have, and this is their favorite place in Liverpool to go for one. Mother Espresso serves up a variety of coffees, nicely presented desserts and cakes in a chic, well-designed space close to Liverpool John Moores University.
The former warehouse has been transformed into a hotspot for fresh bakes and specialty coffees. However, the cafe also hosts numerous events from clothes swaps to cocktail evenings, making it a hit among young professionals in the area.
Mother Espresso Information
Address: 82 Wood St, Liverpool L1 4DQ. Phone: +441517071505Operating Hours: 8:30 am – 5:30 pm Mon – Fri, 9 am – 5:30 pm Sat, 10 am – 5:30 pm Must-Try Items: Seasonal Items, Homemade Kimchi (available to take away by the jar), Flat WhiteAverage Cost: $3-5 per coffee, $10-14 per seasonal main item, $4-5 per pastry Website: https://www.motherespresso.co.uk
14. Cafe Tabac(Best Atmosphere)
Established back in 1974, Cafe Tabac has been part of the Liverpool food scene for over 40 years. This lively, atmospheric cafe serves up the best American-style dishes and classic comfort food that keeps visitors coming back time and time again.
By day, fuel up on pancakes, breakfast sandwiches, burgers, or classic Liverpudlian dishes. By night, sip on a cocktail (or two) and relish in the attentive service and warm ambiance. There's a reason Cafe Tabac has been around for so long – experience it for yourself!
Cafe Tabac Information
Address: 126 Bold St, Liverpool L1 4JAPhone: +441517099502Operating Hours: 9 am – 12 am Mon – Thu, 9 am – 1 am Fri & Sat, 10 am – 11 pm SunMust-Try Items: Rita's Full English, Scouse, Tabac Beef BurgerAverage Cost: $3-5 per coffee, $10-14 per breakfast dish, $9-12 per main dishWebsite: https://cafetabac.co.uk
15. Wake & Cate(Best for Great Food)
Wake & Cate is your go-to for excellent food, a variety of teas and coffees, and homebaked desserts, all under one roof. However, it's the cafe's strawberry pancakes with chocolate sauce and crushed Oreos that prove to be one of the most popular menu items.
Sweet treats on offer range from Greek Cypriot desserts to cakes and pastries made from fresh, locally sourced ingredients. You may find yourself too full for dessert after your pancakes, but you can always grab a slice of beautifully decorated cake to take home with you.
Wake & Cate Information
Address: 13-17 Tarleton St, Liverpool L1 1DS.Phone: +447526027887Operating Hours: 9:30 am – 5 pm Mon – Fri & Sun, 9:30 am – 5:30 pm SatMust-Try Items: Strawberry Pancakes, Homebaked Cakes, Sandwich SelectionAverage Cost: $3-5 for coffee/drinks, $8-12 per brunch dish, $3-6 for desserts/cakesWebsite: https://wakeandcate.co.uk
Liverpool Cafes and Coffee Shops FAQs
Here are some answers to popular questions about the best cafes in Liverpool:
What are the best cafes in Liverpool?
All of my top choices for the best cafes in Liverpool are featured in this article. My favorites would have to be Rubens Coffee Albert Dock or Bold Street Coffee Shop for a specialty coffee in Liverpool, but this depends on what day you ask me!
Do you tip in Liverpool?
Tipping isn't expected in Liverpool or the UK in general, but you're welcome to tip 10%-15% if you feel you had a particularly good experience.
What neighborhood has the best cafes in Liverpool?
As with most of the UK's cities, you'll find that the city center is home to the most popular and highly-reviewed cafes. However, venture into the further afield towns in the Liverpool area and you're still likely to find a good brew!
Does Liverpool have good coffee?
Yes! In my opinion, Liverpool's coffee scene rivals that of any other large city in the UK and other countries I've visited across the globe. With a mixture of independent cafes and larger chain stores, you're sure to find something for your caffeine fix.
How much is an average coffee in Liverpool?
Expect to pay between $2 – $5 for a coffee in Liverpool. You'll find that coffees are much cheaper in Liverpool than they are in the likes of larger cities such as London.
Is coffee popular in Liverpool?
Yes, as it is in most cities in the UK. You'll find that new coffee shops and cafes regularly pop up in various neighborhoods across the country. Liverpool is no exception.
How do I travel to the best cafes in Liverpool?
With ease! Liverpool has an excellent transport system consisting of buses, taxis and trains. The city center is small enough to navigate on foot too.
To Summarize
I hope by now that you're feeling inspired to visit Liverpool's cafes and get to know the city. Liverpool is the type of place you can visit time and time again, and yet still uncover new gems on every visit.
I'm always on the hunt for a new coffee shop in Liverpool to work from, so be sure to let me know in the comments if you think I've missed out on one of your favorites.